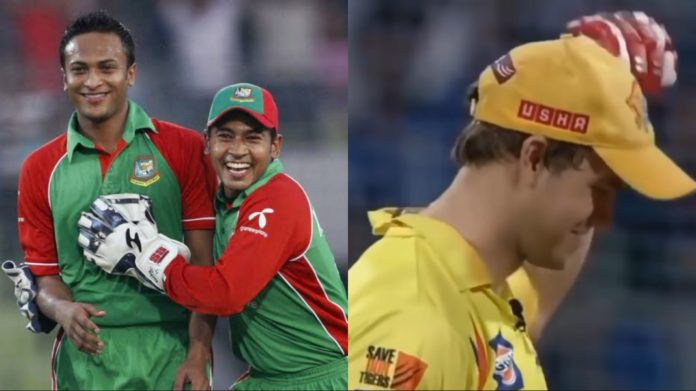 Albie Morkel is one of the most underrated players in T20 cricket history. The former South African all-rounder mastered the shortest format of the game with his big-hitting. Morkel could bat at any position and turn the matches upside down with his strokes. On top of that, he would also give four overs of pace bowling to the captain.
MS Dhoni used Albie Morkel to perfection when they played together for the Chennai Super Kings and the Rising Pune Supergiant in the IPL. Morkel was a match-winner for CSK and played a vital role in the team's success during the initial seasons. Apart from CSK and RPS, he also represented the Delhi Daredevils and the Royal Challengers Bangalore during his IPL career.
Talking about his numbers in the Indian Premier League, Morkel scored 974 runs in 68 innings at a strike rate of 141.98. He smashed 61 fours and 55 sixes during his IPL career. Courtesy of his boundary-scoring abilities, the Bangladesh cricket team have appointed him as their 'power-hitting' coach for the upcoming tour of South Africa.
"He is a very experienced campaigner and we feel that our batters will be helped with his coaching," BCB cricket operation chairman Jalal Yunus confirmed the development to Cricbuzz on Tuesday.
Albie Morkel took the Namibian team to ICC T20 World Cup 2021 Super 12 round
Before joining Bangladesh as a power-hitting coach, Morkel guided the Namibian cricket team to the Super 12 round of the ICC T20 World Cup for the first time ever. Namibia had not played at a major ICC event since the 2003 Cricket World Cup.
They made it to the qualifying round of the ICC T20 World Cup 2021 and then earned a place in the Super 12 round. Namibia also registered a Super 12 round victory. Besides, they got the chance to play against top-tier teams like India, New Zealand and Pakistan.