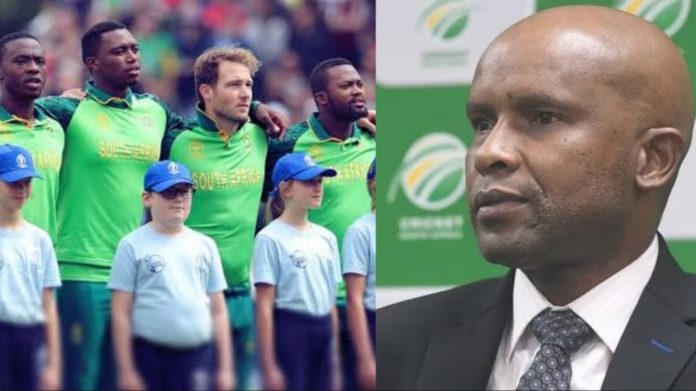 Cricket South Africa's new chief executive officer Pholetsi Moseki has defended his players' choice to skip the ICC World Test Championship series against the Bangladesh cricket team for IPL 2022. Many fans would know that the South African players had to choose between IPL matches and national duty because both are scheduled to happen at the same time.
IPL 2022 will begin on March 26 and end on May 29, whereas the series between South Africa and Bangladesh is scheduled to culminate on April 13. So if the Proteas stars decided to participate in that ICC World Test Championship series, they would have missed quite a few IPL matches. It would have been a major loss for the franchises.
Interestingly, just before the players made the decision, the South African Test cricket team's skipper Dean Elgar publicly commented that this situation was a like litmus test for his players' loyalty.
He wanted his team's star players to be available for the ICC World Test Championship series against the Bangladesh cricket team. However, the players will leave for India after the ICC Cricket World Cup Super League series.
Cricket South Africa respected the players' decision to play in IPL
While Elgar would have wanted his players to play for the international team, they have decided to take the other option. There is no heat between the administrators and the players regarding the same as the new CEO of Cricket South Africa (CSA) defended their players by saying that the money from the league is important for players.
"The amount of money players make from IPL is good for their life after cricket – they are taking International cricket seriously so even if they go for IPL, that doesn't mean they are less patriotic," CSA's CEO Pholetsi Moseki was quoted as saying on Cricbuzz, as reported by ABP Live.