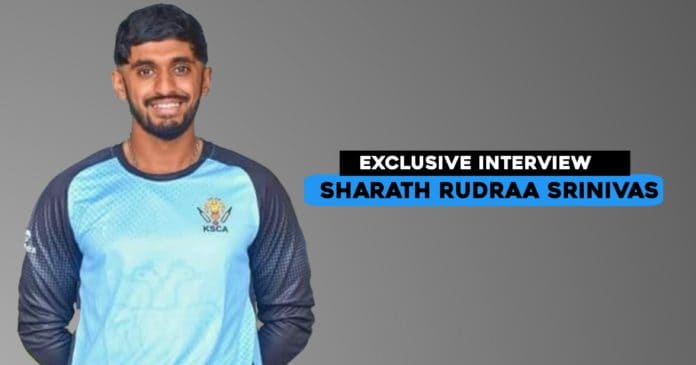 Karnataka state has produced some of the best cricketers in recent times. KL Rahul, who recently captained India in Test and ODIs against South Africa, is from Karnataka. In the starting phase of his career, Rahul was considered a red-ball specialist but he proved everyone wrong. Similarly, a new wicket-keeper from Karnataka, Sharath Rudraa Srinivas aims to turn around his image of a red-ball specialist.
Sharath is a 25-year-old wicket-keeper from Bengaluru. He made his first-class debut in 2018 against Gujarat, but he had to wait until 2021 to make his List-A debut. He grabbed the opportunities from both hands and impressed everyone with his performances in the 2021/22 Vijay Hazare Trophy.
Having played for Belagavi Panthers in the Karnataka Premier League, Sharath is now looking forward to playing in IPL 2022. Ahead of the much-awaited mega auction, Sharath caught up with Swagcricket.com for an exclusive interview.
Here are the excerpts from Interview with Sharath Rudraa Srinivas: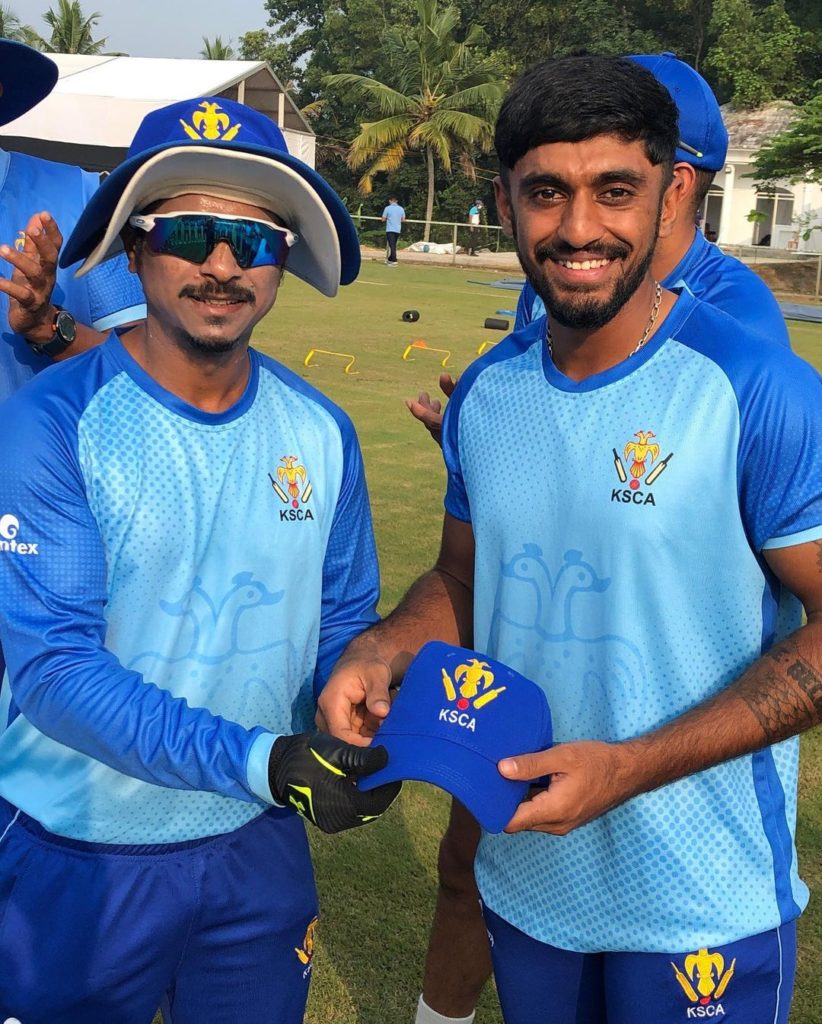 Q. Hey Sharath! How have you been doing? How was the year 2021 for you?
Sharath Rudraa Srinivas: 2021 was a fruitful year! I got a lot of time to work on my fitness and my game. I wanted to break into the List-A side and the t20 side. I was happy that I could get a break through in the List-A side and play all the games! I am happy overall and blessed and really grateful!
Q. How was your experience of playing in 2021 domestic season?
Sharath Rudraa Srinivas: The domestic season of 2021 was good! Obviously, it can always be better ! But I'm pretty happy with the start. Especially with the half-century on debut and ending the tournament as the wicket keeper with highest dismissals in Vijay Hazare. I did well in the inter club games and the probables matches. This gave me a chance to play for the Karnataka List-A side.
Q. You made your FC debut in 2018, but made your List-A debut in 2021. How did you feel after finally receiving your List-A Cap?
Sharath Rudraa Srinivas: I was always seen as a red ball player and I hadn't proved much in the limited format in our inter club games as well. But during the pandemic, I had some real good time to introspect and understand what was needed to be done and I worked hard on my game and fitness. I got about 450 odd runs in the inter club games and did well in the probables matches too.
So it was a great feeling to break into the List-A side
Q. You have played 2 formats of domestic cricket. Which is the toughest format for you and why?
Sharath Rudraa Srinivas: I think each format has its own pace and challenges. But I think the 4 day format is more challenging as you've to keep at it for a longer duration and needs a lot of physical and mental endurance!
Q. Let's talk about Vijay Hazare Trophy. You played against bowlers like Washington Sundar, Krunal Pandya and Shahbaz Ahmed. Which bowler troubled you the most?
Sharath Rudraa Srinivas: The wickets in Kerala were more spinner friendly. The Tamil Nadu spinners did keep me guessing.
Q. Tell us something about Manish Pandey – The Captain.
Sharath Rudraa Srinivas: Manish Pandey is just magical. Personally I look up to him. He's very positive and he knows exactly what to do when! He's always motivated to win and sets that kind of energy. He's a great leader and brings everyone together and keeps the dressing room lively
Q. Have you registered for IPL 2022 Auction. If given a choice to play for an IPL team, which team would it be?
Sharath Rudraa Srinivas: Yes I've registered for the auctions. I would love to be a part of RCB!
Q. You played with Devdutt Padikkal in your debut FC match. What was your first impression of him?
Sharath Rudraa Srinivas: Devdutt to me is a very determined cricketer. Very mature for his age. He looks like someone who keeps things simple and goes about his game.
Q. You have kept wickets to some top-quality bowlers. Who has been the easiest to keep and who has been the toughest?
Sharath Rudraa Srinivas: All the Karnataka bowlers are super good. They're the best in the business in country. I love keeping wickets to Abhimanyu Mithun and Ronit More cause they always looks like creating some edges for me to take. K Gowtham is pretty challenging to keep as he's tall and quick.
Q. What is your New Year's Resolution for 2022?
Sharath Rudraa Srinivas: 2022 resolution is to win as many matches as I can for all the teams that I play. Be it with my batting or keeping. I would also want to use the chance my state association gives me to climb up the ladder and get into the India A side. And if I'm in the IPL, I would use all the opportunities I get to learn and grow and become a better cricketer.