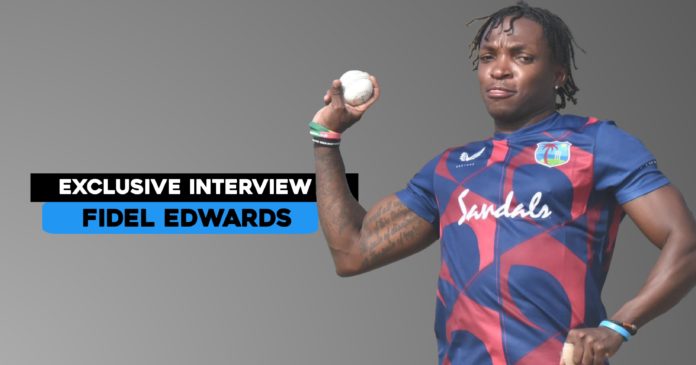 Fidel Edwards is one of the best players to have played international cricket for the West Indies cricket team. The right-arm fast bowler is famous for his express pace that troubles even the top-quality batters. So far in his international career, Edwards has played 55 Test matches, 50 ODIs and 26 T20Is for the Men in Maroon.
He has not played Tests or ODIs of late, but Edwards represented West Indies in the home T20I series against Australia last year. The right-arm pacer has registered for IPL 2022 Auction and has made it to the final list of players as well. Ahead of the mega auction, Edwards caught up with Swagcricket.com where he spoke about a range of topics.
Here are the excerpts from Interview with Fidel Edwards:
Q. Hey Fidel! How have you been doing? How was the year 2021 for you?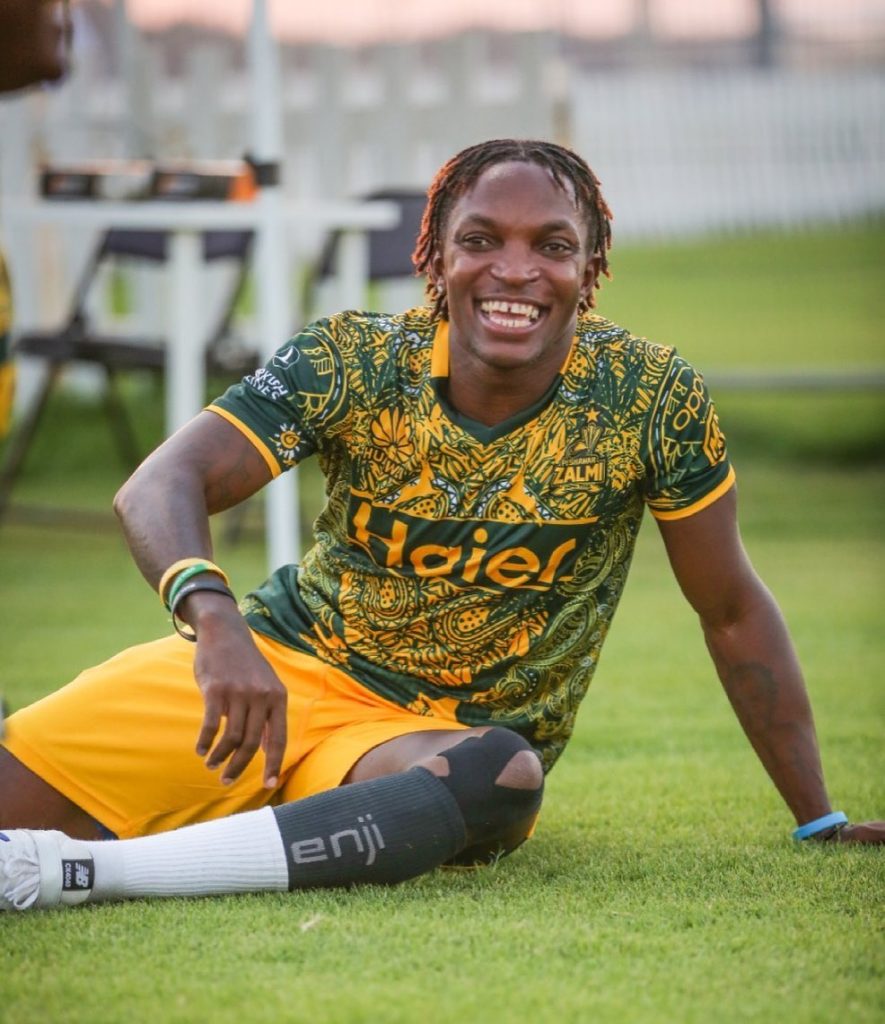 Fidel Edwards: Hey, I've been doing pretty good, last year was a pretty good year for me even though it could've been better but I was pleased to be able to put back on the West Indies colors again and represent West Indies even though I missed out on selection for the World Cup team but I was still please to after 9 years away from West Indies.
Q. How was your experience of playing in Abu Dhabi T10 League?
Fidel Edwards: I really did enjoy the Abu Dhabi T10, it was my second season taking part and finished second. Abu Dhabi team had a great chemistry and I got play maybe one last time in the same team as Chris Gayle.
Q. West Indies could win only 1 match in T20 World Cup 2021. Your thoughts on their performance?
Fidel Edwards: Well, I didn't get chance to watch much of the T20 World Cup but as a West Indian fan/ player it's never good to watch West Indies lose and it does hurt a lot to be hearing all the criticism being put on the guys but I know the guys always go out there to win and play at a high standard but things just didn't click in this World Cup but I know we have a fantastic group of T20 players coming through and I know the next T20 World Cup they will give a better account of themselves.
Q. You have played Tests, T20Is and ODIs for West Indies. Which is the toughest format for you as a fast bowler and why?
Fidel Edwards: All the formats presents different challenges and I don't think I can single out any to be much harder than any.
Q. Let's turn the clock back to 2009. You played for Deccan Chargers in IPL that year and took five wickets in six matches. Which is your favorite IPL memory?
Fidel Edwards: (Laughs) That was so long ago but it would have to be my debut even though I didn't take any wickets in that game but I think I bowl like 4 overs for 5 runs or something.
Q. A young Rohit Sharma was also a part of that squad. What was your first impression of him
Fidel Edwards: When I first saw Rohit Sharma I was like wow the guy can bat and he's going to be a great player an up to this day he's still one of my favorite Indian players.
Q. Have you registered for IPL 2022 Auction. If given a choice to play for an IPL team, which team would it be?
Fidel Edwards: Yes I have registered and if I did had the choice it would be Mumbai Indians.
Q. Tell us something about Chris Gayle. You must have spent a lot of time with the Universe Boss.
Fidel Edwards: Chris is very down to earth, caring and always up for a good time (laughs). He's probably one of the best captain's I've played under and I'm very blessed to have played with him and to be able to call him my friend.
Q. You have dismissed some great batters in your cricketing career. Which is your all-time favorite wicket?
Fidel Edwards: My favorite wicket would definitely have to be Kevin Pietersen (Laughs). I just love come up against him even though you know from ball one he's going to come at you but I always believe I could've gotten him out at anytime.
Q. What is your new year's resolution for 2022?
Fidel Edwards: I can't say I have a new year's resolution but my aim is to finish my coaching badges and hopefully get into coaching.
Q. Your all-time XI?
Fidel Edwards: Chris Gayle, Matthew Hayden, Sachin Tendulkar, Brian Lara, Sir Gary Sobers, Jacques Kallis, Shane Warne, Glenn McGrath, Wasim Akram, Malcolm Marshall and Curtly Ambrose.