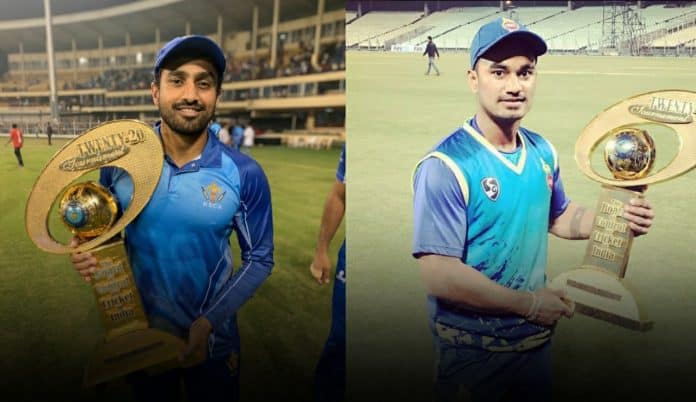 Syed Mushtaq Ali Trophy was conducted so that players could get a chance to showcase their skills and form ahead of the IPL auctions. While a few players made use of the opportunity, a couple of them could not set the tournament on fire. Hence, they will be in danger of going unsold at the upcoming bidding event.
In this article, we talk about five such players. Although teams could still pick due to their experience, after a disappointing show in SMAT 2021, their IPL 2021 chances are hanging by a thin thread.
1. Karun Nair
Matches: 6 || Runs: 93
It has been close to two years that Karun Nair is out of form. Despite numerous chances given by the management of the Karnataka Team, Karun has been failing consistently. Unless any franchises take a punt on him, Karun is unlikely to earn a bid at the auctions. However, from a fan's perspective, Karun deserves one last chance in IPL. Over the years, he has been far too unlucky with regards to opportunities. He has also been under tremendous pressure to perform. If Karun can somehow come out of this, he can yet again have a go for a spot in the Indian Team.
2. Mohit Sharma
Matches: 6 || Wickets: 2
Delhi Capitals hired Mohit Sharma last season to lend some experience to their domestic bowling line-up. However, in the limited chances Mohit got, the player was underwhelming. He was released by the franchise a few weeks ago. In the recently concluded SMAT, Mohit was not in the best of form. He did not have any notable performances, and this could have a big impact on his IPL career. Most teams have Indian pacers, and it is doubtful if any team would pick the Haryana player.
3. Pawan Negi
Matches: 3 || Runs: 0 || Wickets: 0
Yes, Pawan Negi was not used by RCB last season but going through such a phase must have motivated the player to put on a strong show. That did not happen, and hence, the all-rounder could be ignored by franchisees at the upcoming auctions. Negi has not shown signs of his big-hitting form with the bat in recent years. He has had a few decent performances with the ball, but this attribute alone might not fetch a contract for Negi. That said, considering his age, a team or two might still be interested in him.
4. Varun Aaron
Matches: 1 || Wickets: 0
While he has pace, Varun Aaron is short on control and variations. He can bowl two unplayable deliveries in an over but can get hit for three fours in the remaining four balls. This inconsistency has not allowed him to go further in his career. After a not-so-inspiring SMAT 2021, where he played just the one game, Varun Aaron might go unsold at the upcoming auctions. Teams would rather invest in a rookie pacer and develop him for future campaigns.
5. Piyush Chawla
Matches: 6 || Wickets: 5
Piyush Chawla was picked for a big amount in the previous auctions. However, he disappointed with his performance in IPL 2020. His fitness also drew a bit of criticism. While experienced leggies are still in demand, Piyush could have a tough time finding a new franchise. He did not do well in SMAT 2021, a tournament where young spinners like M Siddharth were impressive. Hence, we feel Piyush will go unsold in the IPL 2021 Auctions.