The preparations for the Indian Premier League 2021 Auctions are underway. The event will take place in Chennai on the 18th of February. A maximum of only 61 spots can be filled, and hence, the affair will be slightly low-key. That said, there are a few teams which will require to fill the gaps in their squad. Hence, the IPL 2021 Auctions will still extract attention from fanatics.
Base-price is an interesting factor at the auctions. It is the sum at which the bidding starts for a player, and hence, from the players' perspective, this figure will be an important one. At times, we see a few cricketers keep their base-price low so that they are assured of a bid at the event. We have five such instances at the upcoming auctions too. Here is a look at those five players.
1. Cheteshwar Pujara – INR 0.5 Cr
He is one of the pillars of the Indian Test Team at the moment. Yes, he might not be an established T20 cricketer, but INR 50 lakhs is too low a base price for a player of Pujara's stature. Despite his relatively low strike-rate, the Saurashtra man is a batsman with one of the best techniques in the country. He can efficiently build an innings and set a stage for others to build upon. Experience-wise too, Cheteshwar ticks all the boxes. Hence, we opine that his base price is pretty economical.
2. Aaron Finch – INR 1 Cr
The captain of Australia's limited-overs' squads, Aaron Finch has set himself a very low base price. This decision might have been driven by the fact that he had an indifferent campaign last season. Barring a knock or two, Finch was no way convincing for RCB. However, a few days after IPL, Finch was in prolific form for Australia. The graph then came down again as he had a forgettable BBL. All these factors might justify Finch's INR 1 cr base price, but yet, it is too low for an established overseas player like him.
3. Dawid Malan – INR 1.5 Cr
There are a few English cricketers who have priced themselves in the INR 2 cr bracket despite not having an exceptional record in the T20 format. However, although he ICC's No.1 T20 batsman at the moment, Dawid Malan has still placed himself in the INR 1.5 cr slab. With the form he is enjoying now, Malan is sure to find a franchise for IPL 2021. Therefore, he might have chosen the INR 2 cr base price and given him a chance of earning more money at the auctions.
4. Marnus Labuschagne – INR 1 Cr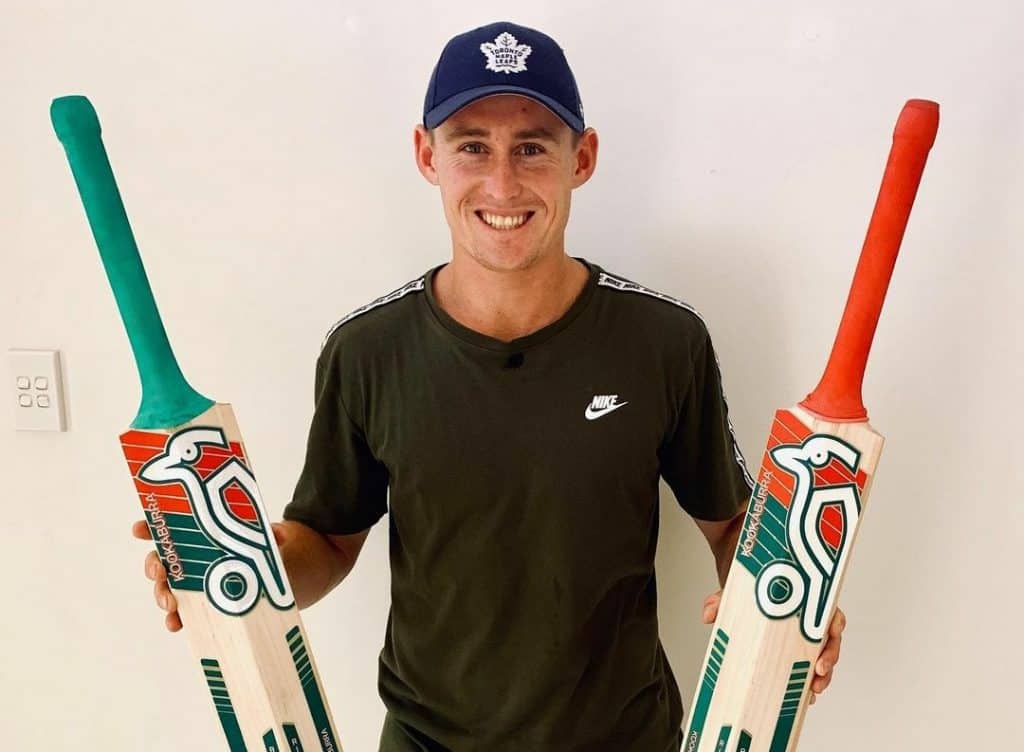 Regarded as one of the future stars of the game, Marnus Labuschagne has slowly been raising his game in recent years. While he is one of the best Test batsmen in World Cricket now, Marnus is also making moves in other formats. He has been doing well in ODIs, and in the recently concluded Big Bash League, the player showcased his skills in the T20 format too. He also bowls leg-spin, something that has been reaping him rewards in recent months. With so many credentials, it is a surprise that he went for the INR 1 cr slab for the auctions.
5. Shivam Dube – INR 0.5 Cr
Pace-bowling all-rounders are a rarity in Indian Cricket. Apart from Hardik Pandya and Vijay Shankar, only Shivam Dube is close to the Indian Team from this department. Dube played a few crucial cameos last season and is also doing well with the ball these days. Of course, he has played for India, and that is the highlight in his resume. He could have chosen a much higher base price for the upcoming auctions. Maybe, the slab of INR 1 cr would have served him well.