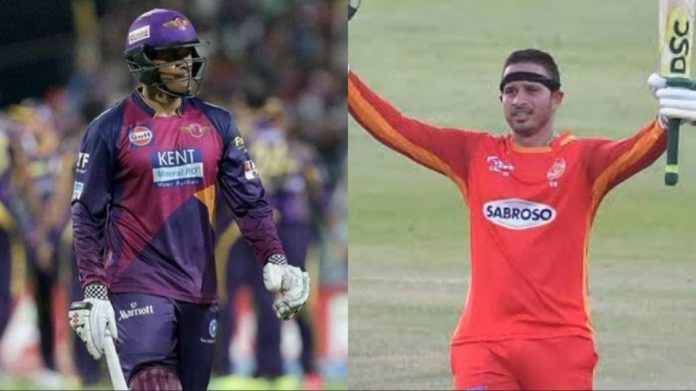 Australian cricket team's star Usman Khawaja recently weighed in on the popular IPL vs. PSL debate which happens between the fans of the two leagues. The IPL began in the year 2008, with eight franchises, and right now, it is the biggest T20 league on the planet with 10 teams. Meanwhile, the PSL started a few years after the IPL, and it has six teams.
The 2022 edition of the Pakistan Super League ended recently with the Lahore Qalandars winning the championship. Some big names of world cricket participated in the PSL, but as per Usman Khawaja, IPL is above the PSL competition because of the number of star players that come to participate in the Indian Premier League.
Many legendary players have participated in the IPL, whereas there have also been incidents when established players went unsold at the IPL Auctions. Commenting on the IPL vs. PSL debate at a recent press conference ahead of the historic ICC World Test Championship series between the Australian cricket team and the Sri Lankan cricket team, Usman Khawaja said:
"IPL is the strongest in the world. That's hands down. That's not really a contest there (between IPL and PSL) because at the end of the day they have all the world come to them and they also have the only league in the world that has Indian cricketers."
Usman Khawaja has played in both IPL and PSL tournaments
Usman Khawaja is one of the few players to have participated in both IPL and PSL. He played for the Rising Pune Supergiant team in the ninth edition of the Indian Premier League. Last year, he turned up for Islamabad United in the Pakistan Super League.
Khawaja registered himself for the IPL 2022 Mega Auction, but none of the teams bid for him. It will be exciting to see if later in IPL 2022, any of the teams need a replacement and they rope in Usman for that role.