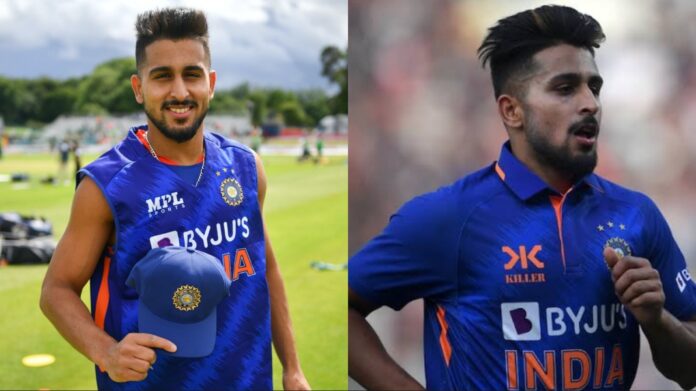 Cricket World Cup 2023 will take place later this year in India. The countdown to the mega event has started as the 50-over World Cup will take place in October and November. 10 teams will participate in the mega event, and one of them is the home team India.
Unlike all other teams, India had not to worry about finishing in the Top 8 of the ICC Cricket World Cup Super League to secure a direct entry into the mega event. Still, the Men in Blue dominated the new league and are among the top nations in the points table.
India have tried out many new players in ODI cricket and still managed to dominate the 50-over format of the game. Quite a few Indian cricketers received their maiden ODI caps last year in 2022. However, it is not guaranteed that all of them will participate in the 2023 World Cup.
In this listicle now, we will look at the two players who received their first ODI cap in 2022 and could play in the 2023 Cricket World Cup.
1. Umran Malik may play in Cricket World Cup 2023
The BCCI have reportedly finalized a list of 20 men who will play in the ODIs en route to the Cricket World Cup. These 20 players were likely in action during the recent series against the Sri Lankan cricket team and the New Zealand cricket team.
One of the players who received regular opportunities to play in the matches was Umran Malik, who wowed everyone with his express pace. Because of his extra pace, Malik is among the favorites to gain a place in the Indian squad for the mega event.
2. Arshdeep Singh
Arshdeep Singh made his ODI debut last year against New Zealand. The left-arm pacer is currently the best among left-arm fast bowlers in India. If the selectors want a left-arm pace-bowling option, Arshdeep will be a great choice.