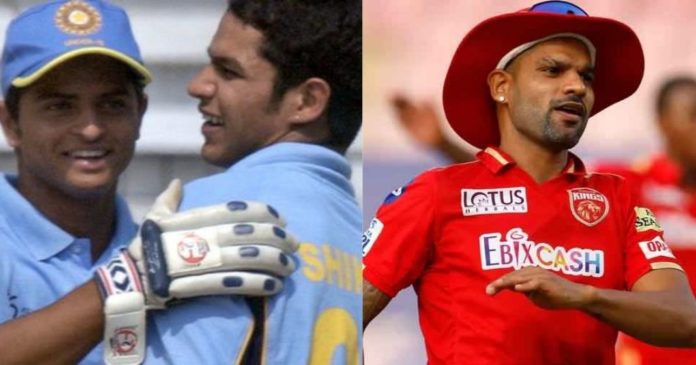 Suresh Raina is one of the greatest players that the IPL has seen. However, the last few years have been disappointing for the legend. In the IPL 2022 Mega-Auctions, he did not even find a bidder. However, a few of his colleagues from the 2004 Indian U19 batch did well in the event. If Suresh Raina can set his focus on returning to the competition, he can achieve it. On that note, in this article, we take a look at three players from Suresh Raina's Indian U19 batch who did well in IPL 2022.
1) Shikhar Dhawan (Punjab Kings)
Shikhar Dhawan has been one of the consistent performers in IPL for a while now. Almost every season, the southpaw stays in the running for the Orange Cap. IPL 2022 was no different. That said, based on the standards he had set in the last few years, Dhawan was not exactly at his best this season. It also had to do with the inconsistent show of Punjab Kings. Nevertheless, he will be backed to come good next year.
2) Dinesh Karthik (Royal Challengers Bangalore)
Dinesh Karthik is one of the players from Suresh Raina's Indian U19 batch who did well in IPL 2022. Not many people felt that DK would do well this year. However, the Tamil Nadu man was in top form in IPL 2022. So much that he even forced a return to the Indian Team. Looking at his current form, he might also cement a spot in the squad for the T20 World Cup later this year.
3) Robin Uthappa (Chennai Super Kings)
Robin Uthappa was relatively subdued in the latter half of the campaign. However, in the first half, he was very influential in CSK putting on a few decent shows with the bat. He got a couple of fifties and hence, he features in this list, as well.