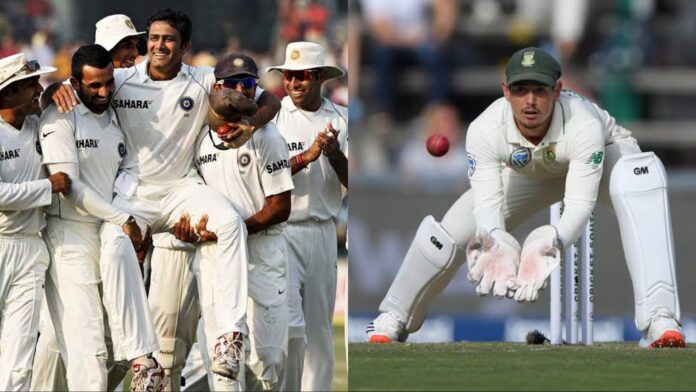 Test cricket is the ultimate format of this sport, and it is not everyone's cup of tea to achieve success in this form. Several players who have done well in T20 cricket have not performed well in Test cricket. One of the main reasons behind it is that apart from batting and bowling skills, the purest format of the game demands fitness, patience and dedication from the players.
It is not easy to have a long Test career, and some players had to retire early or midway during a series because of injuries or personal reasons. In this listicle, we will look at four players who announced retirement in the middle of a Test series.
1. Quinton de Kock retired from Test cricket
South African wicket-keeper Quinton de Kock quit the longest format of the game after the Boxing Day Test against India last year. It was just the 1st Test of the three-match series, and he left the squad with immediate effect.
2. Allan Donald retired from Test cricket
Another Proteas player to feature on the list is the team's former fast bowler Allan Donald. He retired from this format after the first game of a three-match series against Australia in 2002. He said:  "I have reached a stage where I am tired of letting myself, my team and my country down with my injuries."
3. Anil Kumble
Anil Kumble picked up a hand injury while playing for India in the 2008 home series against Australia. It was the third Test of the four-match series in Delhi, after which he retired. He was India's captain in that match as well.
4. Graeme Swann
Former England spinner Graeme Swann announced retirement from the longest format of the game during the 2013/14 Ashes series. He retired after the third Test, with two more games remaining.