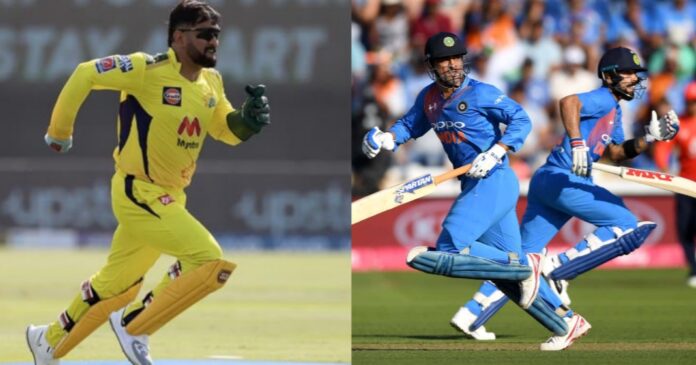 Running between the wickets is an one of the most important element of cricket that requires fast reactions and better communication between the two batsmen on the crease. It occurs when a batter runs to the opposite end of the pitch after hitting the ball in order to score runs.
The goal is to exchange sides without being dismissed. If the ball goes to the boundary or the fielder makes an error, the team can score quick runs. A strong understanding between the batsmen and quick reactions can assist a team in scoring valuable runs and maintaining game momentum.
Today in this article, we will take a look at 4 fastest cricketer in running between the wickets in cricket history. The list is in no order.
AB de Villiers
Veteran South African cricketer and former captain AB de Villiers is one of the most loved cricketer all around the world for his great ability to play cricketing shots all around the ground, he is also called Mr. 360 for the same reason. But other than that aspect of his game, he is also very good running between the wicket and stealing quick one twos.
David Warner
Australian cricket team's left-hand opening batsman David Warner is great all format player who scores runs with ease in any format of the game. His level of consistency is unreal to match for any cricketer. A major aspect of the success he has got in his cricket career could be down to the fact that he is a very good runner between the wickets.
Virat Kohli
Virat Kohli is no doubt today world's one of the most successful and fittest cricketer ever. Kohli has got massive success in his career and piled up thousands of runs beside his name. He is quite for consistently scoring century and also known as the chase master as Virat Kohli's running between the wicket helps him steals one twos from impossible position and not allow any pressure when chasing a target.
MS Dhoni is one of the most fastest cricketer in running between the wickets
Former Indian cricket team captain and wicketkeeper batsman MS Dhoni is certainly one of the most fastest cricketer in the history of the game. Those who have watched his game whether on TV or live from a stadium, they would certainly understand what MS Dhoni is capable. He is just not good running between the wicket, but also he is very quick in terms of response time, which is what made a very successful wicketkeeper as well.