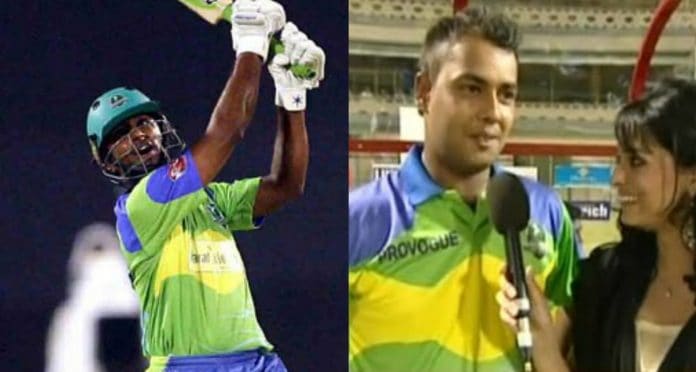 In the world of cricket, there is no greater brand at the moment than the Indian Premier League. Every cricket fan has a fondness towards this competition, and it is indisputable that for the overall global growth of the sport, IPL would play a tremendous role.
Going back, one requires to pay heed to the fact that IPL commenced on a slightly controversial note. Initially, a league named as Indian Cricket League (ICL) was inaugurated without taking permission from BCCI. The board later began IPL and also inflicted a life-ban on players who competed in ICL.
However, a couple of seasons later, BCCI revoked the ban. Those players became eligible for both IPL and the Indian Team. Some had anyways donned the Indian jersey by then. In this article, we take a look at five such cricketers. These players played for India and in both IPL and ICL.
1.Ambati Rayudu
Ambati Rayudu occurs to be the most high-profile name in this list. A controversial bloke, Rayudu, despite showing immense talent, opted for ICL when the league was announced. He performed for his home-franchise Hyderabad Heroes in the tournament.
Later, as we are aware, Rayudu started his IPL career with Mumbai Indians. After scoring runs consistently in IPL, the Hyderabad-born cricketer also accomplished his dream of playing for India. His international career has gone through rough roads, but at the moment, he is doing finely for CSK in IPL.
2.Stuart Binny
When Stuart Binny chose to play in ICL, few in Karnataka were left surprised. Son of India's famous all-rounder Roger Binny, Stuart was regarded as a prospect in the state. Nevertheless, his stint with Hyderabad Heroes in ICL allowed him to showcase his talent.
When BCCI announced the amnesty, Stuart Binny accepted it and joined Mumbai Indians. However, his rise in IPL occurred with Rajasthan Royals. He did well for the franchise, contributing well to both the departments. Team India, who were looking for a pace-bowling all-rounder, took Stuart under its wings. Although the Bangalore-based cricketer disappointed well, opportunities were still in plenty. Binny, though, struggled to find form, and now, he is finding it hard to make a mark in competitive cricket.
3.Sridharan Sriram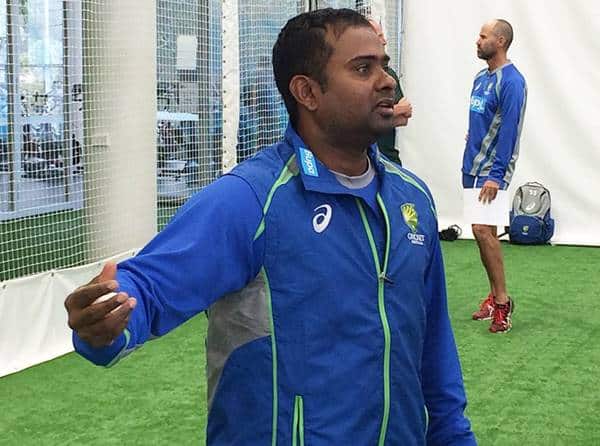 Sridharan Sriram was an often-heard name at the break of this century in the Indian cricket circles. A solid left-hander who could also roll his arm over, Sriram had shown ample promise at the beginning of his career. In 2000, he also made his debut for Team India.
However, the journey was not all rosy for Sriram in the blue jersey. He struggled to stitch big scores and eventually lost out his place in the team. While his form was decent in the domestic circuit, it was not noteworthy of a comeback. In the midst, Sriram signed up to play in ICL and later played a few games for RCB and Delhi in the IPL.
4.Rohan Gavaskar
Son of India's legendary batsman Sunil Gavaskar, Rohan struggled to make it big like his father. Nevertheless, the West Bengal cricketer did have a few memorable moments in his career.
While his eleven games for India will go in his diary, Rohan was also an influential figure in West Bengal's Ranji Trophy campaign for many years. The left-handed batsman played for Kolkata Tigers in the ICL. After the league was banned, Rohan joined Kolkata Knight Riders in IPL. A couple of seasons later, in 2012, Rohan announced his retirement from the sport.
5.Hemang Badani
If someone plays 40 games for the country, he must definitely be good. Hemang Badani was a fine cricketer but it is unfortunate that his career did not reach expectations.
Playing 40 games for India, Hemang scored 867 runs at a decent average of 33.34. He found it difficult to cope with the competition, and gradually lost his place in the setup. The Chennai player played for home-franchise Chennai Superstars in ICL. He was also present in the CSK squad in IPL but never got to take the field for the franchise.