At the start of IPL 2021, many predicted Sunrisers Hyderabad to have a good campaign. However, the franchise struggled in almost every department of the game. They must inevitably plan to construct their squad from the scratch in IPL 2022. There are a couple of former players SRH must target at the IPL 2022 mega auction.
In the past, Sunrisers Hyderabad has released some good cricketers, who in turn have done well at other franchises. Looking at the current squad composition of SRH, the franchise can actually target these cricketers to improve their team balance in IPL 2022 mega-auction.
1. Shikhar Dhawan
With Rishabh Pant, Shreyas Iyer and Prithvi Shaw in the squad, Delhi Capitals may not retain Shikhar Dhawan. Hence, he is one of the former players SRH must target at the IPL 2022 Mega Auction. Dhawan is one of the best openers in India, at the moment. He also comes in with plenty of experience, that would be useful in an IPL XI. Moreover, if SRH releases Warner, they would need an established opener at the top, and Dhawan can be that player.
2. Trent Boult
Trent Boult has improved his T20 bowling in the last two seasons. Mumbai Indians may struggle to retain him as it would be a mega-auction. SRH can plan to hire Boult and build a strong pace-attack around him. The franchise may not be able to buy back both Bhuvi and Nattu, and hence, there will be a necessity for a foreign pacer. Boult is someone who does well at all stages of a T20 inning, and hence, he can be a suitable pick.
3. Deepak Hooda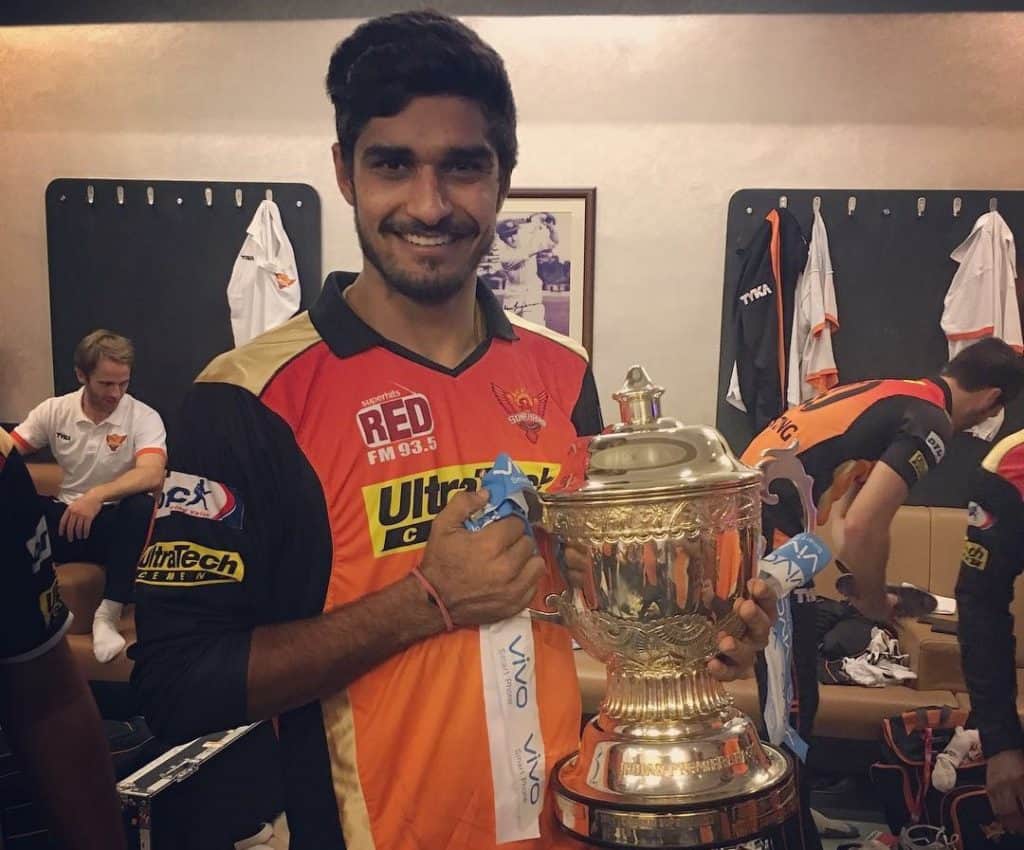 Deepak Hooda is one of the former players SRH must target at the IPL 2022 auction. Hooda became an important part of the Punjab Kings setup after he turned up with few excellent knocks. It seems that he has improved the attacking side of his game. Since SRH has to set up a strong middle-order, Hooda is one player they can look at. With his arrival, the team may also stop the search for a right-arm off-spinner. Hooda is also a decent fielder in the park.
4. Mohammed Siraj
Mohammed Siraj is currently in the form of his life. While he did well in Tests, he has surpassed expectations by adapting himself perfectly to the T20 format. He now has all the qualities to lead an IPL bowling attack. Although RCB will try hard to retain him, SRH can still target if they are willing to shell out the extra bucks. Moreover, Siraj is a local boy and his arrival will please the home fans.
5. Hanuma Vihari
Yes, Hanuma Vihari may not be a good T20 cricketer but he is definitely worth a try. He has a terrific technique and it is just a matter of the aspect of big-hitting that Vihari may have to improve. If Kane Williamson is used as a finisher, SRH will need an anchor at the top of the order. Considering the competition for quality Indian batsmen, SRH could target Hanuma Vihari for this position. If they can clearly define the role for him, it would be a win-win situation for all parties involved.