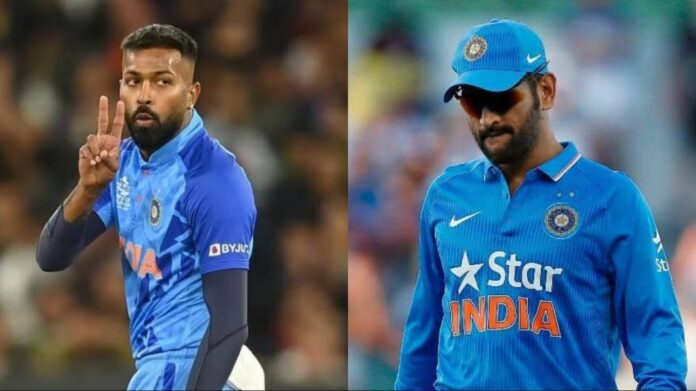 U-19 World Cup is the first big tournament in the life of almost every professional cricketer. Many fans consider it as the first step towards greatness. The Indian team has achieved enormous success at the U-19 level. They recently won the U-19 Men's World Cup and also the first-ever ICC U-19 Women's T20 WC tournament.
Some of the current Indian cricketers like Virat Kohli, Rohit Sharma, Cheteshwar Pujara, KL Rahul, Prithvi Shaw, Shubman Gill, Rishabh Pant, Arshdeep Singh and Ravindra Jadeja played in the U-19 WC during the early phases of their careers. However, not all of their teammates could also make it big.
On the other hand, there are also some players who did not make it to India's squad for the U-19 WC but became captains of the senior India team. Here's a list of five such players:
1. Hardik Pandya did not play U-19 World Cup
Current Indian T20I captain for the series against New Zealand, Hardik Pandya did not play in any U-19 WC. Many fans consider him as the best all-rounder in Indian cricket right now.
2. MS Dhoni did not play U-19 World Cup
Regarded by many as the greatest captain of all time, MS Dhoni did not make it to India's U-19 WC squad as well. Dhoni achieved enormous success as the skipper of India's senior team.
3. Jasprit Bumrah
Current Indian pacer Jasprit Bumrah also could not make it to the U-19 WC squads. Bumrah made his captaincy debut in a Test against the England cricket team last year.
4. Gautam Gambhir
India's hero of 2007 T20 World Cup and 2011 World Cup Finals, Gautam Gambhir also did not play at the junior mega events. Gambhir was never the full-time captain of India but he led the team in a few matches.
5. Ajinkya Rahane
The man who led India to a historic Test series win on Australian soil two years ago, Ajinkya Rahane also did not play U-19 WCs. Rahane was the vice-captain for a long time at the senior level.