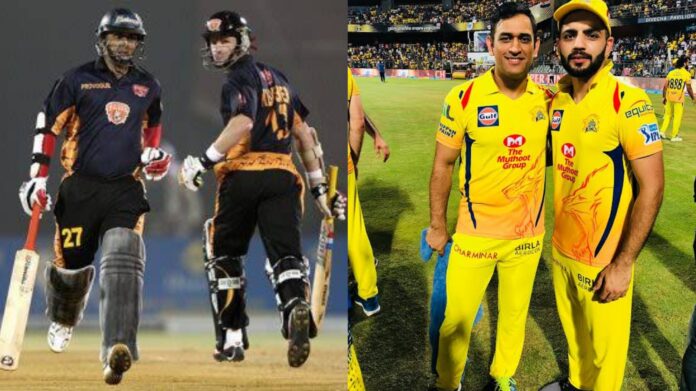 IPL is the grandest T20 competition on earth right now, and it is the only T20 league, where the active Indian cricketers compete with the foreign players. The BCCI launched this competition in the year 2008. Since then, many players have used this platform to catapult themselves to the next level.
Over the years, the likes of MS Dhoni, Virat Kohli, Rohit Sharma, Bhuvneshwar Kumar, Hardik Pandya, Jasprit Bumrah and several others have achieved a lot of success in the tournament. Many fans know that the aforementioned players once featured in the IPL, but not all of them would remember that these five Indian players also played in the league once.
1. Dhruv Shorey played for CSK in 2 IPL seasons
Dhruv Shorey is one of the domestic cricketers in India, but he has not received too many chances in the league. Shorey played two matches for CSK from 2018 to 2019.
2. Rohan Gavaskar played for KKR in IPL 2010
Rohan Gavaskar is the son of former Indian cricketer Sunil Gavaskar. He played only two games in the league. Both of them came for KKR in 2010.
3. Wasim Jaffer
Wasim Jaffer was a member of the RCB team in the first two seasons. He played total eight games, scoring 130 runs, including one half-century.
4. Ranadeb Bose
Ranadeb Bose was a right-arm pacer who played for India 'A'. He played only one game in the league, with his debut and last match taking place in 2009 for Punjab Kings against RCB.
5. Sunny Gupta
Sunny Gupta is the only player in the league's history whose debut and last match was a playoffs game. It happened in 2012, when Delhi Daredevils picked him in the playing XI for the Qualifier 2 match against Chennai Super Kings. He opened the bowling, bowled three overs and leaked 47 runs.