It has been a decent few seasons for Royal Challengers Bangalore. However, like every franchise, even they must build a squad from IPL 2022. Hence, there would be discussions on who would be retained or released before the IPL 2022 Mega-Auction. In this article, we would be talking about this.
In the past editions, provision has been made to retain three capped players, out of which a maximum of two overseas cricketers would be allowed. There was also the option to retain uncapped players and using an RTM card at the auctions. On that note, here are five players whom RCB could retain before the IPL 2022 Mega-Auction.
1. Virat Kohli
It is a given, isn't it? Virat Kohli may have not been in the best of form for RCB in recent years, but he is the focal point of the franchise. He is the captain of the unit and the face of the brand. If not for his on-field performances, at least from a commercial point of view, Virat Kohli would be retained by RCB. The situation is such that if they fail to retain him, the franchise might lose the identity of the brand of cricket that it plays.
2. AB de Villiers
It is still not clear if AB de Villiers would continue playing in IPL. However, looking at his fitness and form, he can easily pull off another three editions of IPL. Even if ABD agrees to play more season only, RCB will retain him before IPL 2022. He has been the best performer for the franchise in recent seasons. The South African is a pure entertainer and a complete joy to watch. His place in the XI is as unquestionable as that of Virat Kohli's.
3. Devdutt Padikkal
RCB should also plan for life beyond Virat Kohli and AB de Villiers. Devdutt Padikkal is the future of the franchise, and if he is released, other teams would try hard to hire him. Hence, RCB should wisely retain him before IPL 2022 Mega-Auction. If he makes his India debut before the procedure starts, RCB should shell out more money to keep hold of the rookie. However, considering the potential in him, the decision will be worth it.
4. Glenn Maxwell
If Glenn Maxwell can play like he is playing now, he surely can be an option for retainment. The third uncapped player will cost around INR 7 crores as per the previous editions. If he is at the auctions, Maxi would surely go for a higher amount. Instead, RCB could retain him and freeze the batting order of the franchise. He will also be a useful addition to the leadership group. Therefore, RCB could retain the Aussie all-rounder before IPL 2022.
5. Mohammed Siraj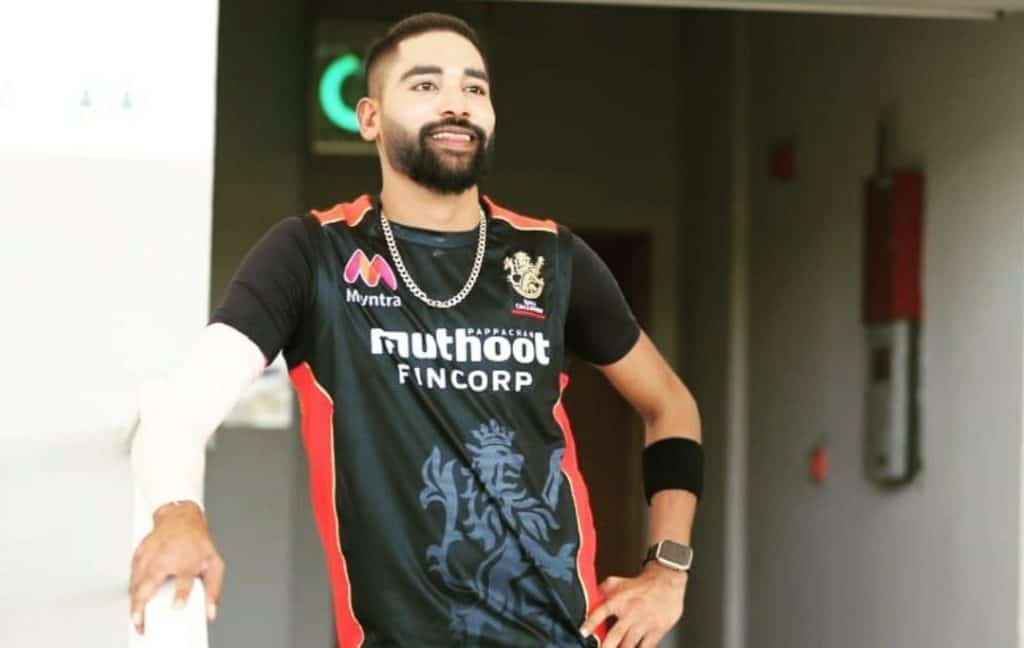 RCB has plenty of options such as Yuzvendra Chahal, Washington Sundar and Harshal Patel if they want to retain a player. However, they could just be inclined to go ahead with Mohammed Siraj. He has improved immensely as a cricketer and is at the peak of form at the moment. The player does have the potential to lead RCB's bowling attack for future editions. Washington Sundar could also be an option, but if the Tamil Nadu man cannot impress with the bat in the T20 format, RCB might not retain him.