Chennai Super Kings would most likely go for a revamp in IPL 2022, although the current squad is performing well. Most of the players in the present team have reached the final few years of their career. Since the franchise must also think from a long-term perspective, there would be a few fresh signings in IPL 2022. Hence, there are plenty of options CSK must target at the IPL 2022 mega-auction.
CSK is known to back their players. However, on a few occasions, CSK released some good cricketers who later did well elsewhere, be it in IPL or international cricket. In this article, we take a look at six former players whom CSK must target at IPL 2022 mega-auction.
1. Ravichandran Ashwin
R Ashwin is one of the best spinners on the planet at the moment. It was under uncontrollable circumstances that CSK last released him. He is one player whom CSK must target at IPL 2022 mega-auction. Since the team does not have a reliable right-arm off-spinner, Ashwin will be a good choice. He is also experienced and will excite the local fans. Ash will also help the leadership group of the franchise.
2. Sam Billings
Sam Billings did well in a few games for CSK in the past. If the franchise would retain Faf du Plessis for IPL 2022, there would be a backup option needed in the roster. Sam Billings could be a reliable choice, who would also come at a cheap price. Moreover, the Englishman can keep wickets, which will be useful if MS Dhoni does not play from next season.
3. Chris Morris
It was at CSK that Chris Morris first announced his presence in IPL. With Dwayne Bravo likely to be released, Morris can be the West Indian's replacement. In terms of what they offer, both players are somewhat similar. However, Morris is more influential with the ball and can operate at any stage of a T20 inning.
4. Mark Wood
Mark Wood won the trophy as a CSK player in 2018. However, he was released after that season. That said, since then, Wood has done very well for England. He troubled the Indian batsmen in the recent T20 series. He is one of the former players whom CSK must target at the IPL 2022 mega-auction. Wood would add an edge to the bowling department, especially when CSK travel.
5. Baba Aparajith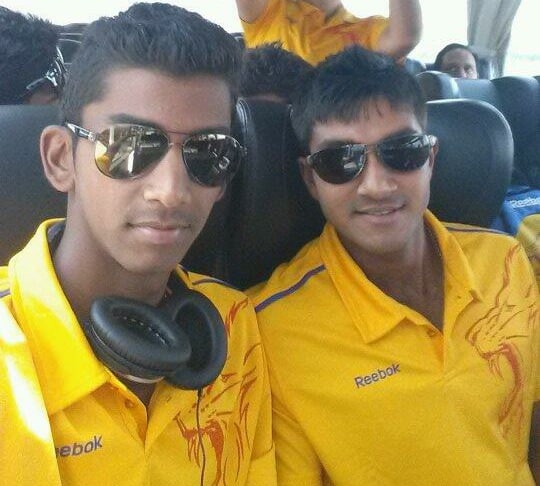 Baba Aparajith was in CSK but did not play a single game. However, he is a quality cricketer who can definitely make a mark in IPL. Baba also possesses plenty of experience in this format, having represented his state and played plenty of TNPL cricket. He can be someone who can bat at No.3, while also giving a few overs of off-spin.
6. Jason Holder
If CSK cannot sign either of Morris and Wood, they could set their sights on another former player of theirs – Jason Holder. As seen in IPL 2020, Holder can be a valuable inclusion in the squad. While he is a good T20 bowler, Holder can be a dangerous batsman, too. He can be used as a floater in the batting department. Not to forget, Holder offers experience in the leadership department as well.