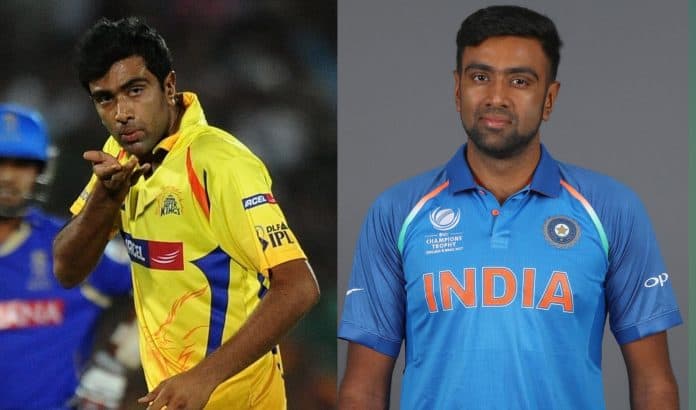 Known for its ability to act as a springboard to unheralded cricketers, IPL has been one of the biggest platforms for youngsters to showcase their talents. A few cricketers have gone on to kiss unprecedented heights after delivering big in this cash-rich cricketing fiesta while others have failed to live up to their hyped billing.
We will look at seven Indian cricketers whose career entered into a steep ascent after they showed their true colours in IPL. Though they are illustrious names of Indian cricket that have made the current crop of Indian cricketers one of the best-playing sides of all time, it was Indian Premier League that brought them to the limelight.
7. Virat Kohli
Quite unexpected but the captain of India showcased extraordinary finesse in Indian Premier League after an emphatic showdown in the U-19 World Cup as a captain, to get his first call-up for the national side.
Going by the standards of a young cricketer who was in the process of learning, Kohli played a decent role in the Bangalore line up under the leadership of Rahul Dravid. Amassing 165 from the 12 matches that he played in the opening edition of the tournament wasn't a big deal but the spasmodic bursts of excellence displayed by the Delhi-born lad was uncharacteristic from a 19-year old cricketer.
6. Hardik Pandya
One of India's finest all-rounders at the moment, Pandya achieved meteoric ascent with some fabulous figures in IPL. Starting his glittering career with Mumbai Indians in 2015, he emerged as one of the hardest hitters of the ball with a staggering strike rate of 180.64 that saw him scoring 112 runs. His 61-run blitzkrieg against KKR and three monumental sixes in the penultimate over to usher Mumbai to a thrilling victory over CSK were the highlights of his opening season.
This did win him a call-up to the T-20 side of India. He started working harder to ensure that the call-ups to the other two formats of the game don't stay far away. The rest they say is history.
5. Ravindra Jadeja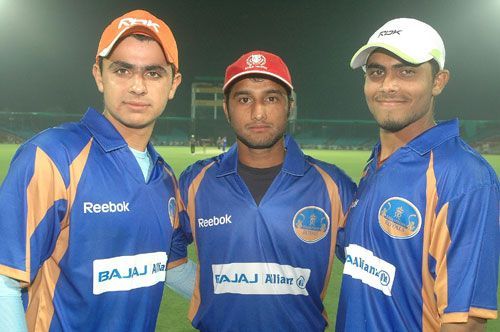 Jadeja brought himself to the limelight with guidance from the world-class spinner, Shane Warne in the opening edition of IPL. Despite being a bowling all-rounder, he didn't get many chances in the opening edition of the fray to bowl but was recognized because of his ability to garner useful runs towards the end of the innings and that too at a very fast rate.
He did manage to earn his T-20 call up to the national side shortly, but he was undergoing a very difficult phase and came out as an extremely poor performer in his debut series. Consequently, he was axed from the team in no time and had to wait for a couple of months more to cop the limelight upon him. He came out in scintillating fashion to leave the world amazed by some brilliant showdown, replacing the likes of big-hitter, Yusuf Pathan.
4. Ravichandran Ashwin
Ranging from carom balls his weapons extended to arm balls and leg breaks that used to leave the batsmen bamboozled way more frequently than anticipated. Despite only managing two opportunities in the opening IPL, the following season was the one to watch out for. He scalped 13 wickets at an economy rate of 6.10 per over.
Amazed by his phenomenal figures, the Indian selectors summoned him shortly to the Indian squad and the Chennai bowler repaid their faith with some decent performances against Sri Lanka and Zimbabwe.
3. Yuzvendra Chahal
Initially starting his IPL career with Mumbai Indians, he never relished much success with the Blues. However, in 2014 as soon as she switched loyalties to Royal Challengers Bangalore, Kohli brought out the best in the elite leg-spinner.
After phenomenal showdowns in IPL 2015 and 16, where he managed to rack up 35 wickets from 29 matches, the selectors were compelled to rivet their attention towards this unheralded name. As a result of his phenomenal outings in IPL, he got his debut against Zimbabwe in 2016 and impressed the selectors instantly with some enigmatic bowling that left Zimbabwe on their knees.
2. Bhuvaneshwar Kumar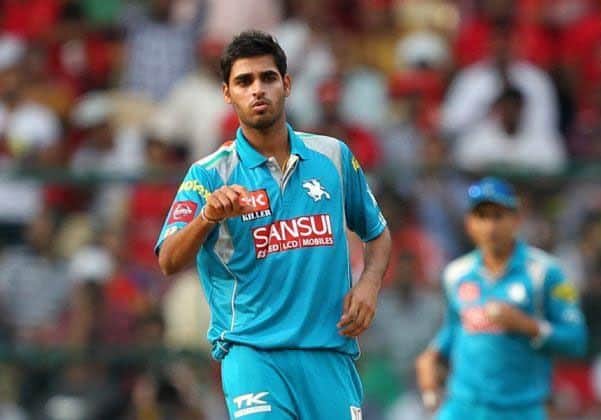 Currently touted as India's best bowler, Bhuvaneshwar Kumar, burst onto the international scene with some fabulous performances in his first two IPL seasons. With 11 wickets from 15 matches, Kumar played a crucial role in the ranks of Bangalore and Pune Warriors India before being drafted into the national squad.
He left everyone in awe when he started his international career with a rock-solid performance against Pakistan, scalping three wickets for 9 runs from his quota of 4 overs. IPL gave India their share of the best bowling talent as Bhuvi grabbed the limelight with menacing swing and brute pace.
1. Kuldeep Yadav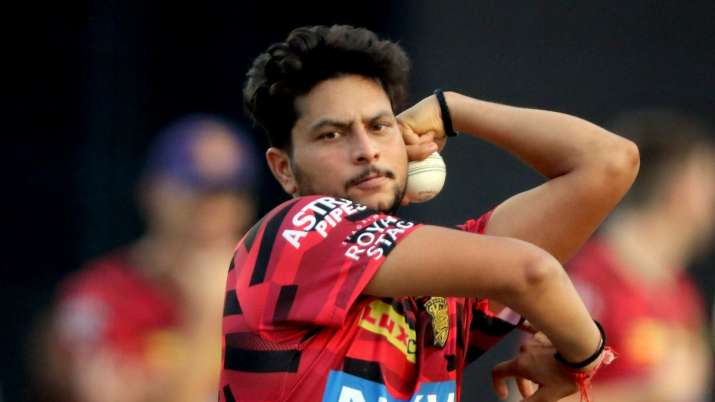 Though he was drafted into the national side way before which came in 2014, he didn't make his debut in the series. Post which he lost his place and IPL came as redemption to the chinaman bowler.
His phenomenal stints in IPL which witnessed him scalping 18 wickets in the first two seasons, won him the national call-up again and he put in an impressive performance against Australia which bore witness to him being the third bowler to notch up an ODI hat-trick that saw India seal a thriller against Australia.