Despite them perpetually staying away from the limelight, Rajasthan Royals have actually been a decent franchise in IPL. After their title-winning campaign in season one, the team managed a few playoffs and a couple of impressive shows later on. All of this, they did while driving youngsters and relatively unknown cricketers on the field.
That said, if they had a better team, RR could have emulated the likes of CSK or MI in gaining multiple trophies. However, courtesy of some surprising decisions at the auctions and while retaining players, RR continuously released talented cricketers.
In this article, we take a look at seven players who must have been part of RR for a longer period of time. If that had occurred, they might have had a chance to go after another trophy after the first edition.
1. Shane Watson
A crucial part of their season-one triumph, RR did not retain Shane Watson after they came back to the competition from a two-year ban. Although Watson was struggling for runs and wickets then, after a brief period, he came roaring back to form. While CSK made the best use of it, RR struggled to win games during the period. They also had captaincy troubles, and if Watto was there, he would have been a worthy option. Nevertheless, now that he has retired, at least, RR must make sure they do not repeat the mistake.
2. Ravindra Jadeja
Ravindra Jadeja was more impressive than Virat Kohli in season one. Everyone felt that he was going to be the future of the franchise. However, controversies came to the fore, and RR had to release Jadeja to the auctions. As we are well aware, Jaddu went on to become one of the best all-rounders in the game. In this case, as well, it was CSK who were the beneficiaries. RR never seems to associate with a single player and that is also the reason behind their minimal fanbase. A guy like Jadeja would have done wonders in this aspect.
3. Yusuf Pathan
Now, who would release a guy who won the maximum games for you in the first three seasons? RR did that, and that was a criminal mistake. Yusuf is a T20 specialist, and at that time, he was at the peak of his form. After Yusuf left RR, he went on to win a few more IPL trophies. While it was a good thing for him that he left RR, for the franchise, it was a massive learning curve. Indian players are extremely important in IPL, and even now, the franchise is thinking otherwise. At least with the likes of Sanju Samson, and Shreyas Gopal, hope the management takes some wise decisions.
4. Ajinkya Rahane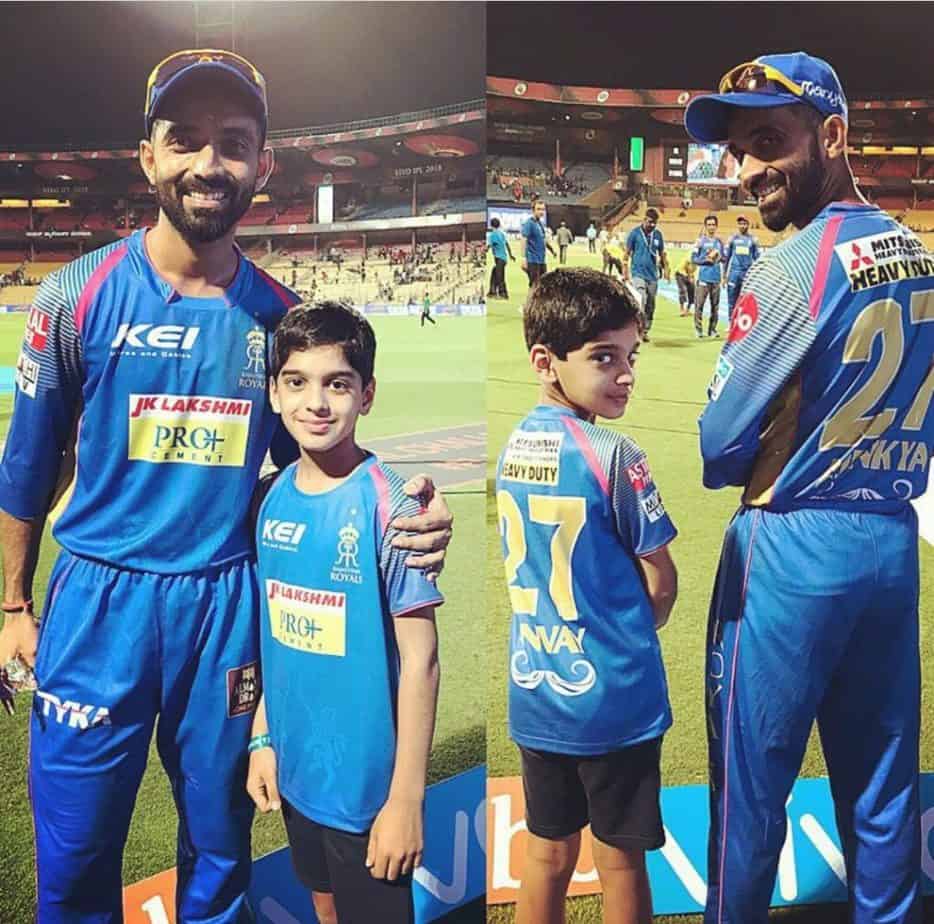 RR always seems to have a problem with Ajinkya Rahane. The Mumbai-batsman did well with the bat and underwent brief periods of being out of form, something that every player experiences. Talking about captaincy, Rahane was decent in this as well. However, RR made a habit of stripping him off his captaincy very often. For IPL 2020, they even traded him to DC. His absence was felt in the XI. With so many power-hitters around, the team lacked a genuine anchor. Rahane could have easily filled the plug.
5. Chris Morris
A few seasons ago, Chris Morris was part of the Rajasthan setup. A brilliant all-rounder in the T20 format, a guy like Morris would have been useful for RR. Especially in the recently concluded season where RR struggled due to the absence of a quality bowling partner for Archer. The team also needed some firepower in the middle-order. Morris would have been useful for the team here.
6. Deepak Chahar
Deepak Chahar's first taste of IPL cricket was with his home-franchise Rajasthan Royals. However, the relationship did not last for a long time. Being a homegrown boy, RR could have stuck longer with Deepak. The pacer is now India's preferred option in T20 powerplays and is also a decent buck with the bat at No.8 or No.9. May be, RR could have given a few more chances to Deepak before releasing him.
7. K Gowtham
K Gowtham was surprisingly released by RR ahead of IPL 2020. Although he was mediocre in 2019, the tall all-rounder did very well in 2018. A powerful smacker of the cricket ball, KG is also a brilliant off-spinner. He has the T20 pedigree in him, and RR could have put him to good use in IPL 2020. Instead, the franchise was forced to give multiple opportunities to Riyan Parag, a teenager who is still learning the tricks of the trade. If KXIP release Gowtham, RR can still go back for him.