T20I cricket has become one of the most-followed formats of the sport. The craze of this format has been increasing day by day. Some fans and experts feel cricket could become popular like football if T20 cricket is pushed in the right manner. Currently, T20 leagues are underway in many parts of the world.
Recently, ICC announced that it will increase the number of participants in the T20 World Cup. These steps will be helpful in raising the popularity and revenue generation from the sport. One of the main reasons behind the increase in popularity of T20I cricket is the six-hitting. However, in this article, we will look at those eight popular cricketers who have played T20I cricket but never hit a maximum.
1. Ambati Rayudu did not hit a six in his 5 innings in T20I cricket
Ambati Rayudu is one of the top batsmen in the Indian Premier League. However, he did not have a long T20I career with the Indian cricket team.
Rayudu got to play only six T20I matches, where he played 5 innings and scored 42 runs. While the right-handed batsman hit five fours, he could never hit a maximum.
2. Andrew Strauss
Former England captain Andrew Strauss was one of the top batsmen of his time. Born in South Africa, the left-handed batsman played for England.
Strauss played only four T20I matches for the England cricket team. In those four games, he amassed 73 runs at an average of 18.25, hitting nine fours and no sixes.
3. Michael Vaughan never hit a six in T20I cricket
Michael Vaughan has been in the news for his controversial views on cricket. Like Andrew Strauss, Michael Vaughan is a former England captain.
Vaughan played two T20I games for his country, scoring 27 runs at an average of 13.50. The right-handed batsman smashed four fours and zero sixes in his T20I career.
4. Imam-ul-Haq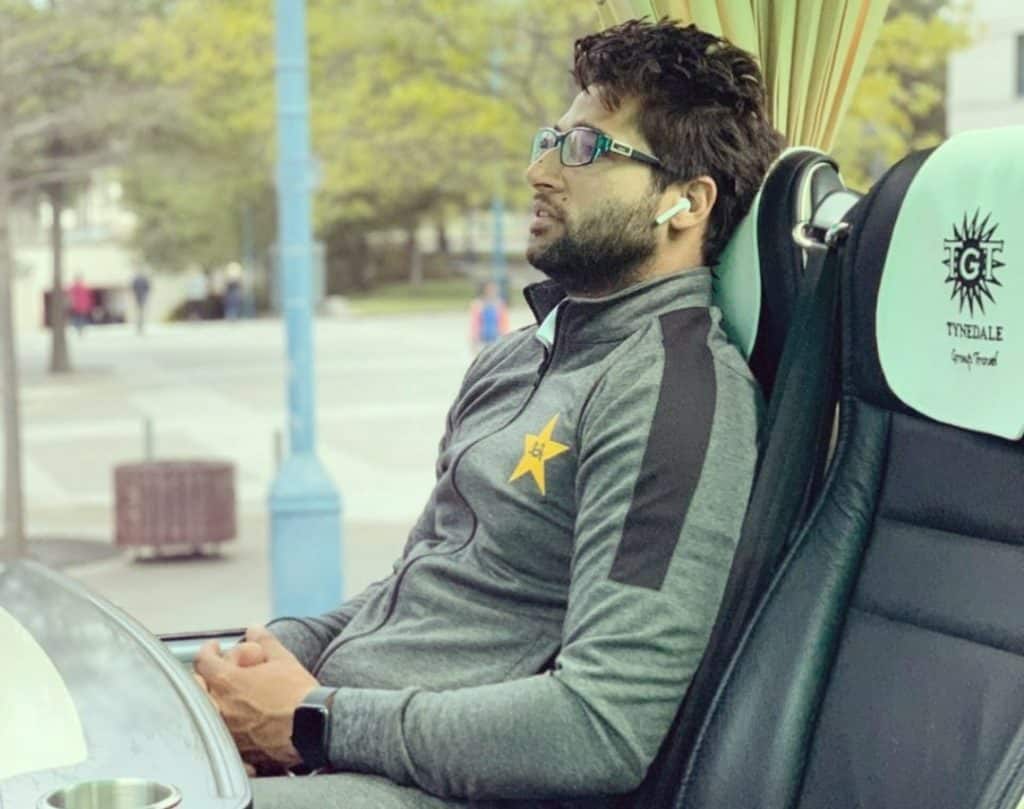 Current Pakistani batsman Imam-ul-Haq has been a regular fixture of the team in the ODI format. Imam has played 43 ODIs and smashed 16 sixes.
However, he has never been able to clear the boundary in the T20I format. The left-handed batsman has played two matches in T20Is, hitting only two fours.
5. Stephen Fleming
Stephen Fleming has made a name for himself as the coach of the Chennai Super Kings. During his playing days, he was one of the top batters in the Blackcaps team.
Fleming played five T20I matches for New Zealand, scoring 110 runs. Interestingly, Fleming hit 20 fours in his T20I career, but he never hit a six.
6. Ryan McLaren
South African all-rounder Ryan McLaren became popular after his good performances in the IPL. The all-rounder performed well for the Punjab Kings and the Mumbai Indians.
He played 12 T20 internationals in his career. However, he could never smash a six for the South African cricket team. McLaren aggregated only nine runs in his T20I career.
7. Marvan Atapattu
Marvan Atapattu is a former Sri Lankan batsman, who was popular for his big knocks in Test cricket. The right-handed batsman played 90 Tests and 268 ODIs for Sri Lanka.
However, he could play only one T20I innings for his country. In that knock, he scored five runs. That knock proved to be his last knock in this format.
8. Daniel Christian is yet to hit a six in T20I cricket
It is a bit surprising to see Australian all-rounder Daniel Christian on this list. The Sydney-based player's role is of the finisher, and he is yet to smash a six in T20Is.
Christian has played 16 T20I matches for his nation, scoring only 27 runs at a strike rate of less than 100. The 38-year-old has hit only two fours and no sixes in his T20I career.