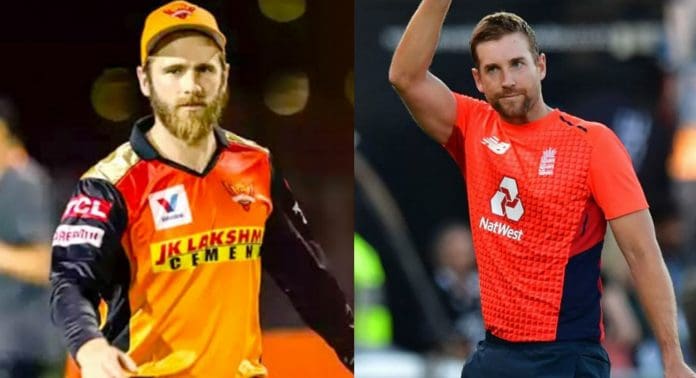 Chennai Super Kings is one franchise that would want this edition of IPL to cease soon. The team has struggled on the field, and off the park, they have been the target of immense criticism. However, one thing is rather clear for the fans and team management. A new squad has to be assembled, and a breath of fresh air must be prioritized for 2021.
Talking about that, there is still no clarity about IPL 2021. Ideally, ahead of the next season, there must have been a mega-auction. However, considering the circumstances, it needs to be seen if that would happen.
Nevertheless, CSK would be praying for the mega-auction to take place. This is because, with a bigger auction, they would get better opportunities to improve their squad. On that note, if a mega-auction does take place, here are six players CSK must target.
1. Kane Williamson
Well, there have been calls of the same already on the internet. With David Warner and Jonny Bairstow in the mix, SRH might not retain Kane. Hence, CSK could target the Kiwi. Much like MSD, Kane would bring calmness and a brilliant cricketing mind to the squad. He is a superb captain, and at the top of the order, he is an ever-reliable batter. We feel Kane must be at the top of CSK's wishlist next summer.
2. Dinesh Karthik
Dinesh Karthik has time and again talked about his love for CSK. Next season, it might well be ideal to draft him into the team. KKR will surely not retain him, and that would open a great window for CSK. DK is a terrific addition to the middle-order, and if MSD decides to end his IPL career, the Tamil Nadu-boy is the perfect guy to take the gloves.
3. Dawid Malan
Yes, he is 33. But, Dawid Malan is in such form that you could take him with eyes closed. In fact, the English cricketer is ranked at the top of ICC's T20 batting charts at the moment. Malan would bring something different to CSK's batting unit, and could well provide the cutting edge which is seriously lacking in the current squad. Also, other teams might be wary of his age, and hence, he could come cheap too.
4. Manish Pandey
Manish Pandey might end his ties with SRH next season. He has been underwhelming this edition, and the franchise could release him to the auctions. If that happens, CSK must make sure Manish wears yellow in 2021. Manish has struggled under pressure in SRH, and he needs a different team to start afresh. CSK also needs a quality Indian middle-order batsman to add balance. Manish is the best option in the market, and CSK must take note of this.
5. K Gowtham
K Gowtham is not being used well by KXIP this season. Keeping his huge price-tag in mind, they could as well release him back to the auctions. CSK could target the player for 2021. Gowtham is a decent off-spinner and can be a destructive batsman in the lower middle-order. He has loads of T20 experience and has the ability to fulfill CSK's strike-rate problems. Especially on a pitch like Chepauk, Gowtham will be more than handy.
6. Kamlesh Nagarkoti
Although CSK has good bowlers in Deepak Chahar and Shardul Thakur, they could add some more players to this department. We feel they must target KKR's Kamlesh Nagarkoti. If it is a mega-auction, it is highly unlikely that KKR would keep hold of the youngster. If he comes back to the auctions, CSK must go hard for him. Kamlesh is someone who can do well in a variety of pitches given the multiple variations up his sleeve. He is also a decent batsman in the lower order and could strengthen the team's balance.