After all the valiant battles fought by a cricketer to make it to the starting eleven of a squad, a 'man of the match' award becomes extremely special for him. It can probably be just one occasion or even maybe a thousand, but every single time the presenter at the end of the match calls out that name, it means the world to that one diligent player who stood out amongst the 22 and showcased to the entire world that why he can be a potential great of the game, irrespective of the circumstances.
We are going to look at seven cricketers who notched up the highest number of Man of the Match awards in Indian Premier League and the names aren't just any cricketer of the blue but true contenders to the glory of the world.
7. Shane Watson – 15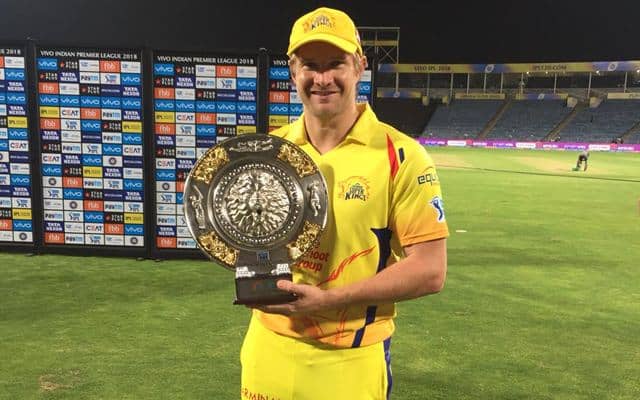 The most versatile cricketer to have adapted to any position and also one of the most stellar all-rounders, Shane Watson was an absolute class. Crafting one storm after the other either with the bat or ball, Watson's agility in the field was equally noteworthy.
Scoring 3575 runs from 134 matches that included 4 centuries at a strike rate of 139.53, Watson has been one of the founding pillars of success for both Chennai Super Kings and Rajasthan Royals. He has managed to bag 15 Man of the Match awards until date.