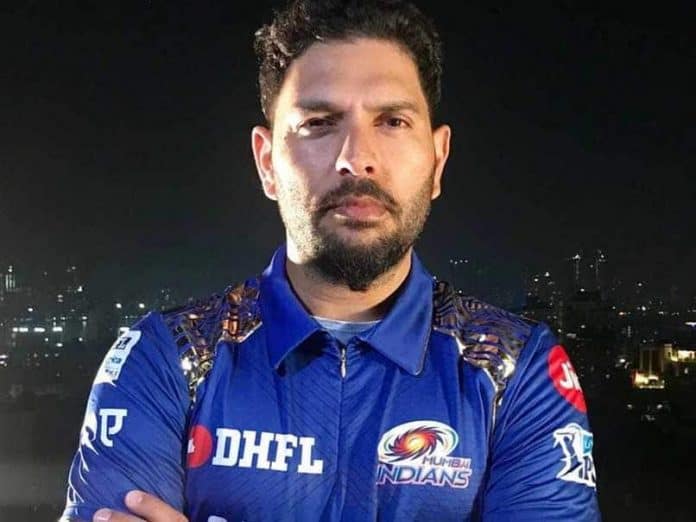 Yuvraj Singh will not participate in the upcoming IPL 2020. The veteran who hangs his boots from international cricket in the month of June 2019 will not participate in IPL 2020.
According to BCCI, If any Indian player wants to play overseas t20 league (to get an NOC) they have to take retirement from international cricket as well as IPL. But Yuvraj had played Global Canada T20 without announcing retirement from IPL& Currently he's playing for Maratha Arabians in Abu Dhabi T10 league.
Mumbai Indians have released Yuvraj Singh, Evin Lewis, Adam Milne, Jason Behrendorff, Barinder Sran, Ben Cutting and Pankaj Jaiswal. While the rest of the players will be part of the IPL 2020 Auction, Yuvraj will not be part of the Auction.
Yuvraj also confirmed that IPL 2019 was his last as a player.
"My career started in 2000 and it has been 19 years. I was confused with my career and how I would end it. I would have been satisfied if I could have played more games in IPL 2019 would have been happy to leave the sport with that. But you don't get everything in life. I had decided last year that this IPL would be my last and I'll give it my best shot, Yuvraj Singh said in the press conference."
"I am loving this phase of my career. I really enjoyed playing in Canada. Unfortunately, I could not go to CPL because of its schedule. But playing two or three formats a year is actually great for me. I have my retired life. I get to work on things which I want to after my retirement. When I miss cricket, I have these two or three tournaments to play," Yuvraj said
"If I had ended my career with winning IPL with Sunrisers (Hyderabad), I would have left satisfied. You don't get everything in life. I had thought last year only that this IPL will be my last and I will give it my best shot," he told the media
"I want to go and play T20 cricket. At this age, I can play some kind of fun cricket, I want to go and enjoy my life. I don't care about pressure and performing in big tournaments like IPL. With BCCI permission, I would love to go and play," Yuvraj said. "It's been long and hard journey, I think I deserve that. I have had a word with BCCI and obviously I'll have another word after this announcement. Hopefully it will be easy sailing for me, he said.