Indian Premier League is a massive platform for Indian cricketers to play for Team India. There have been multiple examples wherein cricketers have been selected to the squad based on their performances in IPL. However, not all have been able to retain their spot in the Indian Team. Here, we look at five pacers who played for India after a good IPL show but failed to cement their place in the line-up.
For the pacers, it is actually difficult to impress in a tournament like IPL. However, if they manage to do it, the doors get easily opened to make it to the senior squad. That said, it becomes a different proposition altogether to perform well for Team India. A few have been unsuccessful in this. We take a look at five such cricketers in the below headings.
1) Sudeep Tyagi – Played For India After Good IPL Show But Failed To Make It Big
A wiry pacer from Sudeep Tyagi, it was his domestic performances followed by an impressive outing in IPL that led to his India debut. Representing Chennai Super Kings, the right-arm pacer took five wickets in 2009. Moreover, he impressed with his control and temperament. Hence, he got to make his India debut. However, he could play just four ODI encounters and one T20I game. Later on, the player did not even make it big in domestic events. Hence, an India comeback never happened. He recently announced his international retirement.
2) Manpreet Gony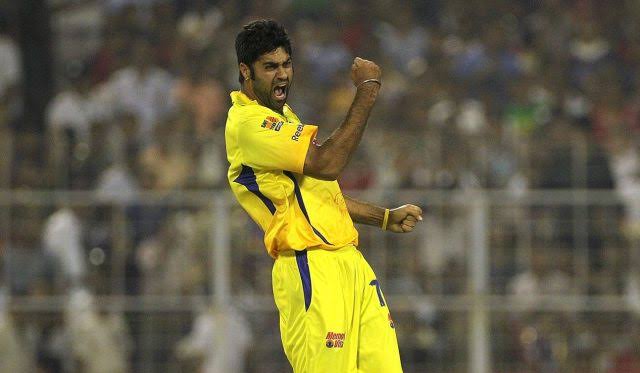 In IPL 2008, everyone was disappointed with the domestic bowling attack of CSK. However, Manpreet Gony rose to the occasion and took 17 wickets to help the franchise reach the final of the inaugural edition. The tall pacer from Punjab also got to make his India debut after that. However, he could never cement his place as his bowling lacked consistency. After announcing his retirement, the player has been part of several global T20 leagues. He has also improved his batting in recent years.
3) Parvinder Awana – Played For India After Good IPL Show But Could Not Replicate The Impact
Parvinder Awana had two terrific seasons in IPL, which made many come to the conclusion that he would be a promising cricketer for Team India. In 2012 and 2013 combined, he collected a total of 32 wickets, which was a terrific achievement. However, after those two seasons, the pacer struggled to find feet in the competition. His stint with Team India ended with just two encounters. The pacer has now retired from the sport.
4) Sreenath Aravind
In 2015, Sreenath Aravind played one game for Team India. After that, he never donned the blue jersey again. In IPL, though, he was really useful for RCB in a few editions. Especially in 2011, he collected 21 wickets and was at the top of his game. In 2016, he took 11 wickets and was in form again. However, he never returned to Team India. That said, after retirement, the left-arm pacer has been enjoying a good time as the coach of Karnataka.
5) Barinder Sran
In 2016, Barinder Sran picked up 14 wickets and was one of the main architects behind Sunrisers Hyderabad's title win. Team India was looking for a left-arm pacer after the retirement of Zaheer Khan, and Sran soon made his way to the squad. However, his journey with the blue jersey has been in just 2 T20I and 6 ODI games so far. His form is also not that encouraging in the domestic circuit as of now.