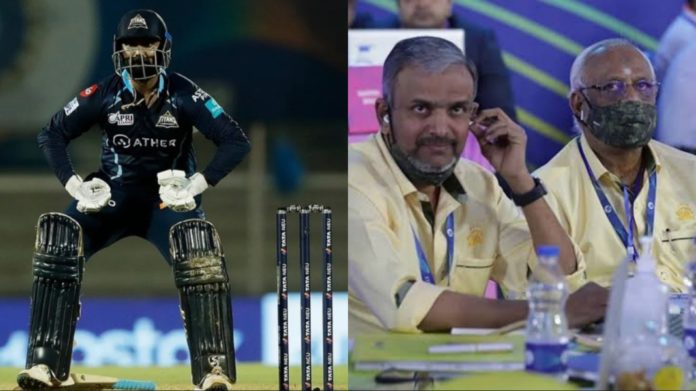 Chennai Super Kings have struggled to get going in the 2022 edition of the Indian Premier League. They have only won four out of 11 matches in this season. Usually, they already have a foot in the playoffs when they play 11 matches in a season. However, the story is different in 2022.
It seems unlikely that CSK will make it to the playoffs. Some fans have blamed their auction strategy for the same. In this listicle now, we will look at the five players CSK went after at the mega auction but failed to sign:
1. Chennai Super Kings tried to sign Krunal Pandya
Baroda all-rounder Krunal Pandya is playing for the Lucknow Super Giants in IPL 2022. He sparked a bidding war at the mega auction, where multiple teams showed interest in him. CSK bid for him till 5 crore, but then, Lucknow eventually signed him.
2. Chennai Super Kings were the first team to bid for Rahul Tewatia
Rahul Tewatia has been a game-changer for the Gujarat Titans in IPL 2022. He is one of the reasons why the team is at the top of the points table. Not many fans would know that CSK opened the bidding for Tewatia with a 40 lakh bid and went all the way till 8.75 crore for him, but GT outbid them with a 9 crore win.
3. Faf du Plessis
Current RCB captain Faf du Plessis played a pivotal role in CSK's 2021 championship win. But Chennai bid only till 3.2 crore for him at the auction and allowed RCB to sign him.
4. Josh Hazlewood
Just like du Plessis, Josh Hazlewood was a member of the CSK squad that won in IPL 2021. CSK bid 3.2 crore for him as well, but RCB outbid them.
5. Dinesh Karthik
Another current RCB player who received interest from CSK was Dinesh Karthik. CSK bid 5.25 crore for him, but RCB signed him with a 5.5 crore bid.