Every year, the Board of Control for Cricket in India (BCCI) hands out a few awards to honour the best performers for a season. The awards are given to cricketers from every age group. BCCI's best junior cricketer award is a prize given to youngsters who have just started playing the professional form of the game.
Although previously this award was given based on performances across competitions, recently, CK Nayudu Trophy and Cooch Behar Trophy are being used as the criterion. Unfortunately, there have been few players who received this award but are yet to make it big. We take a look at them in this article.
1) Mandeep Singh – Won BCCI's Best Junior Cricketer Award After 2006/07 Season
M. A. Chidambaram Trophy for best Under-15 cricketer – 2006/07
Mandeep Singh is one of Punjab's premier batsmen in the domestic competitions. Although he has made his India debut, the right-hander is currently not in the scheme of things. Even in IPL, the Punjab Kings player is struggling to find game-time. He has also done well in IPL before both in the top order and in the middle-order. A comeback to the Indian Team also looks distant at the moment. There is a close fight for spots and the selectors will need Mandeep to have a terrific domestic season to consider him.
2) Ankit Bawne
M. A. Chidambaram Trophy for best Under-15 cricketer – 2007/08
The board was impressed with Bawne's skills and bestowed him with the Under-15 best cricketer award. Just a few months later, he also made his first-class debut for Maharashtra. Although he played really well in the domestic competitions, Bawne never opened the door hard enough to break into the Indian Team. The player has also not made a mark in IPL, despite playing for teams like Delhi Daredevils.
3) Baba Aparajith – Won BCCI's Best Junior Cricketer Award After 2009/10 Season
M. A. Chidambaram Trophy for best Under-16 cricketer – 2009/10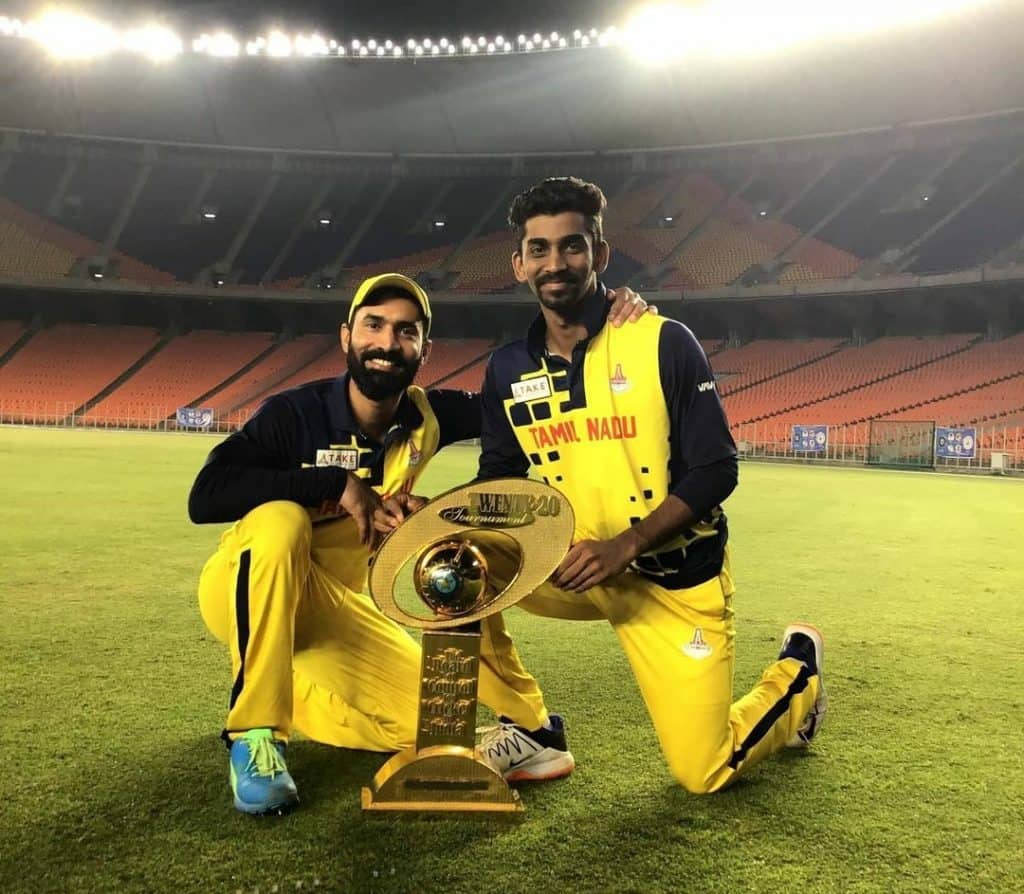 It is actually unfortunate that Baba Aparajith is yet to get a chance in the IPL and the Indian Team. The attributes that he offers, Team India would benefit by having a player like Baba in the team. He is a solid top-order batsman and on his day, can also become the team's lead-spinner. Moreover, currently, it is a luxury for Team India to have a top-order batsman who can bowl. Baba is someone who can provide a multi-utility option to the management. If the Tamil Nadu man can continue his performances, the day may not be far away.
4) Vijay Zol
M. A. Chidambaram Trophy for best Under-16 cricketer – 2010/11
After Virat Kohli succeeded in leading the U19 World Cup squad, every subsequent U19 captain was rated the same way. Vijay Zol was one player from whom expectations had hit the roof-top. He also responded well with some good shows in the domestic games. Zol also earned a contract in IPL with RCB. However, his form was inconsistent, and soon, Zol fell out of the selector's eyes.
5) Harpreet Singh
M. A. Chidambaram Trophy for best under-19 cricketer – 2008/09
Harpreet Singh was a prolific run-scorer in domestic cricket for Madhya Pradesh. He oozed potential and there were pundits who felt that the all-rounder would make it big. However, he failed in crunch games and found it hard to get close to Team India. Even in IPL, Harpreet did not get sufficient chances to show his talent. He currently plays for Chhattisgarh in domestic competitions.