IPL 2021 has just begun but many fans have already started to think about IPL 2022. It will be the 15th edition of the Indian Premier League, a tournament which began in 2008 and has entertained the fans every year. Although a pandemic hit the world in 2020, BCCI successfully organized IPL in the UAE.
The Indian Premier League has taken place in three nations, and this year, it came back to India again. However, because some stadiums could not make it to the shortlisted venues by BCCI, the board decided to organize all matches at neutral venues. No team has a home advantage in IPL 2021, but a similar situation is unlikely in IPL 2022.
The 15th IPL season promises to be a great one and here are five reasons why it could be the best season of all time.
5. Mega Auction will precede IPL 2022
In the last few years, the cricket fans have got to witness only mini auctions in the IPL. Even in the mini-auctions, the entertainment is high because of intense bidding wars. But in IPL 2022, the tournament will happen after a mega auction.
The twist in this change of auction style is that each franchise will have permission to retain only three players. They can even use Right to Match card. However, a maximum of five players will be able to play for same team via retention or RTM. So, this will create much confusion and excitement among the franchises and fans for IPL 2022. We could see some dream combinations in the tournament.
4. MS Dhoni might finally say goodbye
MS Dhoni has kept everyone guessing about his future on the cricket field. Looking at the way he announced his retirement from international cricket, it seems Dhoni can shock his fans any time with another retirement announcement.
However, if Dhoni bids goodbye to IPL, it will officially end his career from all forms of the game. Dhoni has been the heartbeat of the Chennai Super Kings franchise, and if 2022 is his last year, then it will definitely will be a huge moment in IPL history.
3. Crowds may return after 3 years in IPL
IPL 2019 was the last season to have live audience in stadiums. IPL 2020 happened behind closed doors in the UAE, and it looks like 2021 will also take place with no fans only. So, it will be almost three years by the time IPL arrives in the next year that the fans were present to watch matches.
The broadcasters have tried their best to use fake crowd noise, but the real one is always the real one. Also, the fans miss watching their heroes playing in front of their eyes live at the stadiums. So, the return of the crowds will be a great thing for IPL.
2. Ten teams in IPL only for the second time ever
Every cricket fan would know that two new teams will join IPL in 2022. If that move successfully happens then it will be the second season in IPL history to have ten teams.
The only season where ten franchises participated was 2011. It was a fantastic season with great matches, and 2022 season can even better it with some proper planning, so that it remains a long-term decision to have 10 teams in IPL.
1. The best overseas and Indian players will get more opportunities to play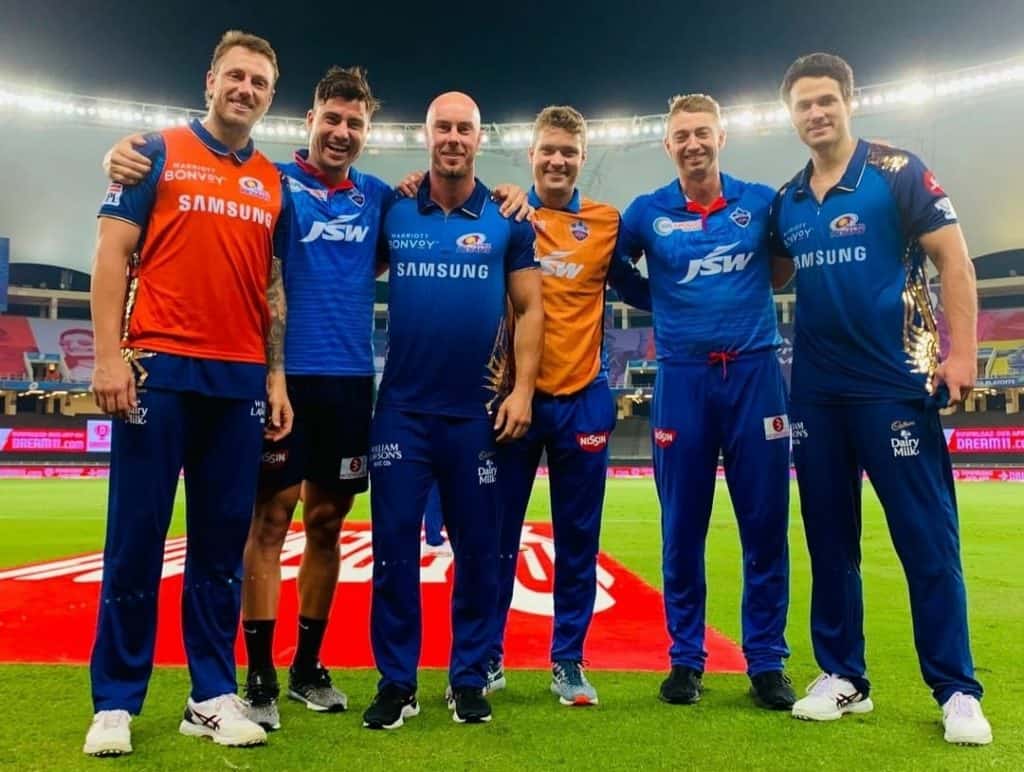 In the last few IPL seasons, we have seen the likes of Kane Williamson, Ajinkya Rahane, Imran Tahir, Chris Lynn and many others warm the benches. In fact, due to competition in IPL, some players do not even earn the contracts at auction.
So, if the number of teams increases, the number of spots in a squad will increase. As a result, there will be more quality players in IPL, thereby leading to the best season of all time.