IPL 2022 is likely to be the year of the mega-auctions. As per the three-year cycle, the event should have happened this year. However, due to the uncertainty surrounding the event, the mega-auction will most probably be happening in 2022. This also means that all franchisees will have to leave out a few players. Hence, a few may not be retained for IPL 2022.
The retainment rules allow only a few cricketers to stay in a franchise. There would also be two new teams coming in, which would further change the dynamics. In this article, we take a look at six quality Indian capped players who may not be retained for IPL 2022.
1. Mayank Agarwal
Punjab Kings could go for a complete revamp in IPL 2022. Barring KL Rahul, very few players look worthy of being retained. Mayank Agarwal is a top-class player and is a good opener in IPL. However, he may not be worth the sum that is required in retaining a player ahead of a mega-auctions. The franchise might instead target to buy him back at the auctions using an RTM card.
2. Suryakumar Yadav
Although Hardik Pandya has been having a tough time, he still is a top cricketer who will be backed to come good. Moreover, he is not bowling now due to an injury and will take up the task in the coming editions. Hence, Mumbai Indians will retain him. With Rohit Sharma and Jasprit Bumrah the other sure retainers, Surykumar Yadav may not be retained for IPL 2022. Therefore, he could be in the auctions and may go for a huge sum to any other franchise.
3. Yuzvendra Chahal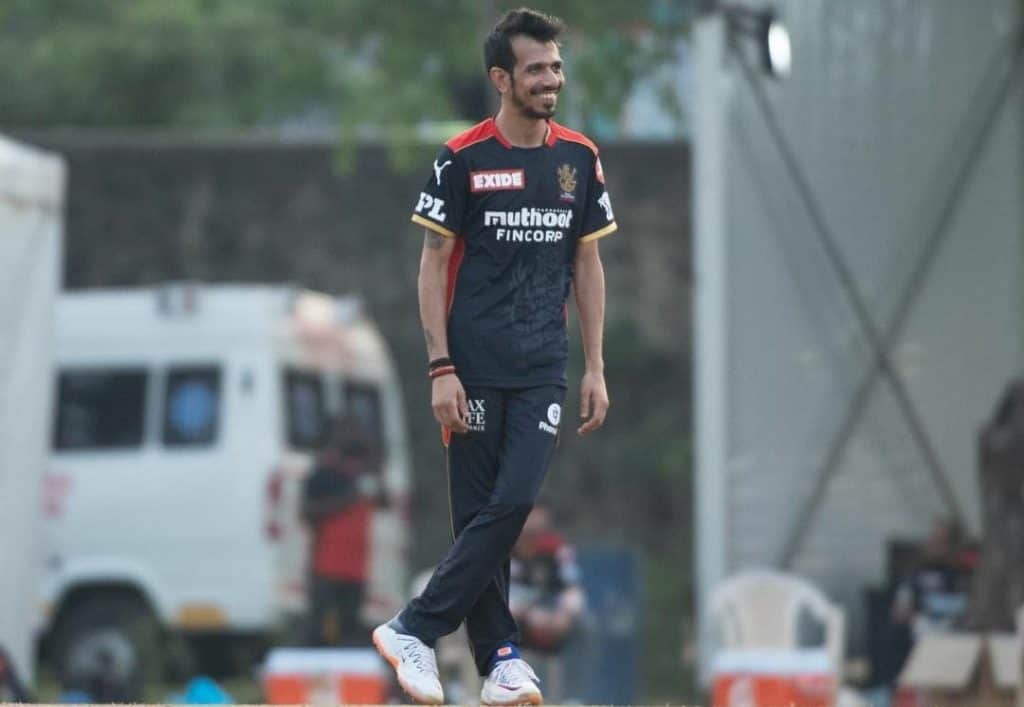 Yuzvendra Chahal may be one of the core members of the RCB but he is not in good form right now. He is leaking a lot of runs and even his position in the Indian Team is in danger now. Hence, RCB may not retain him before the next edition. Instead, they could invest in Devdutt Padikkal, who is in form and offers the long-term incentive. Of course, Virat and AB are likely to be the other members who may stay back in the franchise.
4. Shikhar Dhawan
Shikhar Dhawan has been one of the highest scorers for Delhi Capitals ever since the franchise's inception. However, he may not be retained for IPL 2022 by the Delhi outfit. The form is not a concern, but Dhawan's age is. A three-year cycle could be a big ask for Dhawan to remain fit and in form. Moreover, with the likes of Pant, Iyer and Shaw also in the team, DC could retain the younger players.
5. Bhuvneshwar Kumar
It could finally be curtains for the successful association of Bhuvneshwar Kumar and Sunrisers Hyderabad. Bhuvi has been at the core of the unit for a very long time. However, in recent years, the pacer has missed too many games due to injuries. Therefore, he may not be the right person to retain. SRH could pick two amongst the foreign trio of David Warner, Jonny Bairstow and Kane Williamson to retain ahead of IPL 2022.
6. Mohammed Shami
Mohammed Shami was in good form in IPL 2020, but after returning from an injury in IPL 2021, he is looking rusty. Moreover, his skills are not exactly suited to be a complete T20 pacer. Hence, Punjab may not retain him ahead of IPL 2022. Again, like Mayank, the Kings could target to buy him back using an RTM card at the IPL 2022 auctions.