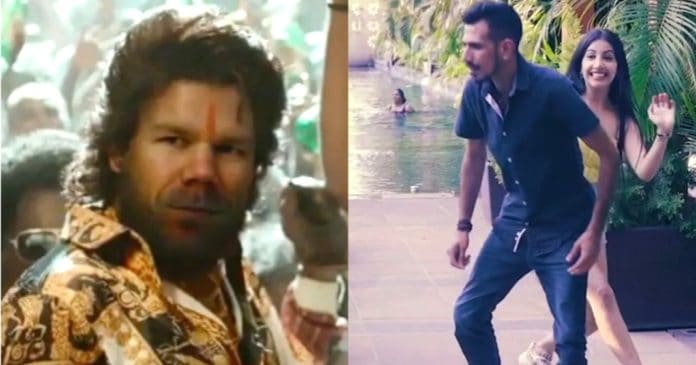 Just before the Indian Premier League (IPL) player auction on the 12th and 13th February, Australian opening batsman David Warner has asked the fans if they would love to see him and Yuzvendra Chahal in a duet reel if they both end up in same team.
David Warner and Yuzvendra Chahal has been quite active on social media and recent times and has been giving treats to their fans not with the bat only, but with various hilarious and funny reels on Instagram.
David Warner has become quite popular in India because of his his funny reels of Indian culture. Warner has been portraying multiple famous Indian movie characters, such as the Gabbar, or recently Pushpa.
While Yuzvendra Chahal is also enjoying their time on social media on off-days with his wife and social media influencer Dhanashree Verma.
With the IPL player auction coming up on the 12th and 13th February, both the players are currently without a IPL franchise as both were not retained. There is a chance that both of them could end up being at the same team.
Keeping that in mind, David Warner put out a proposal for the fans whether they would love to see both him and Yuzvendra Chahal together on a duet reel if they both end up on the same team.
David Warner posted on his Instagram handle, "Who wants to see a duet reel with @yuzi_chahal23 and I this year if possible!!"
The photo attached in the post also included a edited version of the ICC Awards design template and was 'ICC Male Tiktoker of the Decade' on it.
David Warner is currently one of the top run scorers in the history of the IPL with 5449 runs, while Yuzvendra Chahal has 139 wickets from 114 IPL matches to his name.